4
MIN READ
Ready To Scale? The Exact Steps To Make That Happen

It is easy to think that the difference between a startup business and a successful, profitable company typically boils down to time and experience. But, there are certain factors that play a big part in how those companies grew to be successful — things like developing the right offer, creating the best timing, having the right people, narrowing in on sharp focus, and being willing to put in intensely hard work just to name a few.
Whether you own operate a family-run business or a rapidly evolving startup, there is always another milestone in sight. As a business owner you build your company to make an impact with your customers and communities, so you will always want to keep honing your craft.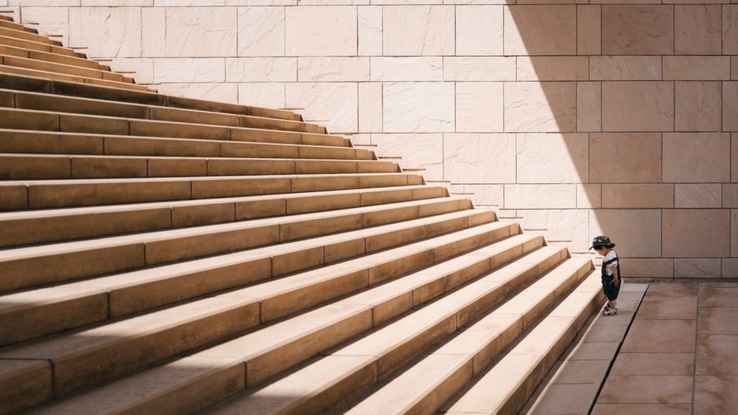 "Everyone wants to live on top of the mountain, but all the happiness and growth occurs while you're climbing it." ― Andy Rooney, journalist
The beauty of scaling is to grow a business where growth itself is self-generating. Scaling is a largely mechanical process that works best by refining the model before you start to multiply. The better the original operational model, the better the copies. Perfecting the way things work in that pilot model is how to put the odds in your favour for success. These five steps are going to help you through that scaling process.
CONFIRM WHY:
The first important step of scaling your business is to establish a really strong "why". Obstacles will come thick and fast problems will arise. That's why it is important that you have the ability to continue through all these obstacles by tapping in to a powerfully strong motivation. Being able to connect the deepest motives of your heart with the practicalities of your business operations will empower you to rise above the daily challenges that will inevitably come. This is a vital ingredient to continue through to success.
OPTIMISE TASKS: 
The next part of scaling your business is simply a lot more mechanical: You need to create a business that can be duplicated repeatedly. If you are looking to scale, you will have a confidence that know your business model works well, but do you know that the internal operations of the business are efficient? Optimizing task is a fun process because of what it leads to. You really do get out of it what you put in. The more investment you make into this process, the more you'll be able to duplicate your business.
DOCUMENT SYSTEMS:
The next thing you need to do is document those tasks. Get busy with your team creating tasks that can be completed sustainably, efficiently and cost effectively. Then when you find the magic way to achieve the maximum output with minimum expenditure, record that process in permanent management records. Put it down in plain black and white, rock-solid, so that every time that particular task is done, it's done the same every single time, regardless of who's doing it, or where it's been done. This is how you create repeatable tasks that can be done by anyone in any given situation.
TRAIN TEAM:
Once you've done that, you need to make it your mission to train your team in your new efficiencies, and your new approach to management. To do this you will pull out the task instructions you have all just made, and run everyone through, assessing as you go and keeping everyone accountable for their learning. There are great systems that can make those task instructions dynamic. Find a software that suits you, allowing you to include whatever you need: graphs, flowcharts, videos and hyperlinks to resources. The training experience you share with your team can be alive, dynamic and rigorous, ensuring that outcomes are achieved consistently every single time.
DUPLICATE OUTLETS:
Once you've got all your tasks optimised and documented, and your staff trained and rolling out consistent operations, you are ready to duplicate the model. The more you think through those middle three steps, the easier your duplication will be. You can open up another outlet, create another website, or branch out into another country. Your new businesses will be exactly the same as the successful one you've got now if you've got the right processes in place. New outlets can be opened, new systems can be set up, and new people can be slotted in to other positions regardless of where they are if you build it to make a carbon copy from the start.
As you continue to plan for the future of your startup, it's essential to focus on scalability.  You are so close to being able to make that big impact in the marketplace and create a significant contribution in the world. Keep your eyes on the prize.
* * * * *

If this article has struck a chord with you, please go right ahead and message me. I would love to hear more about what you do, and how I might be able to help you transform your business into the Freedom Machine you have wanted all along. Let's establish a proven system in your business to create team certainty and sustainable expansion which open pathways to the lifestyle choices you've worked so hard for. No matter where you are, I am only a message away.
Contact me directly HERE