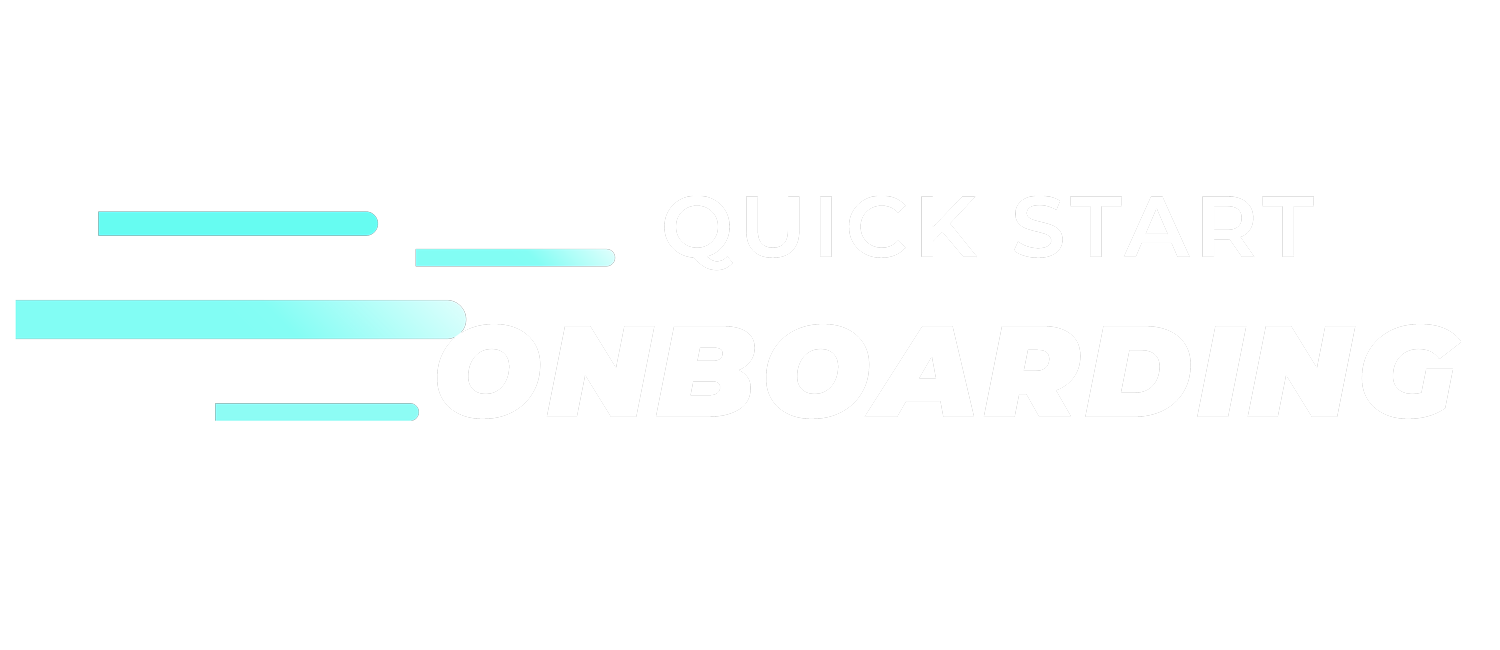 Welcome to the Quick Start onboarding program
The fastest, most practical tools for workforce expansion you will ever see
Give your new starter a head start
Introduction
If you have ever had to hire new staff you know how much time and money it can take to find the right person for the job. This is only part of the process. Once you have found that right person you want them to stay for the long-term and not up and leave after a few months.
The onboarding experience for a new starter is the most crucial opportunity for setting expectations on how their experience will be with you. It not only bridges the gap between the experience of the candidate and the employee, it also acts as a catalyst for employee satisfaction, engagement and retention.
With our Quick Start onboarding program, you can start to build your very own customised onboarding program so you can provide stability and confidence for the people in your growing team. You can then use your new system again and again to multiply workplace engagement and productivity across your entire team.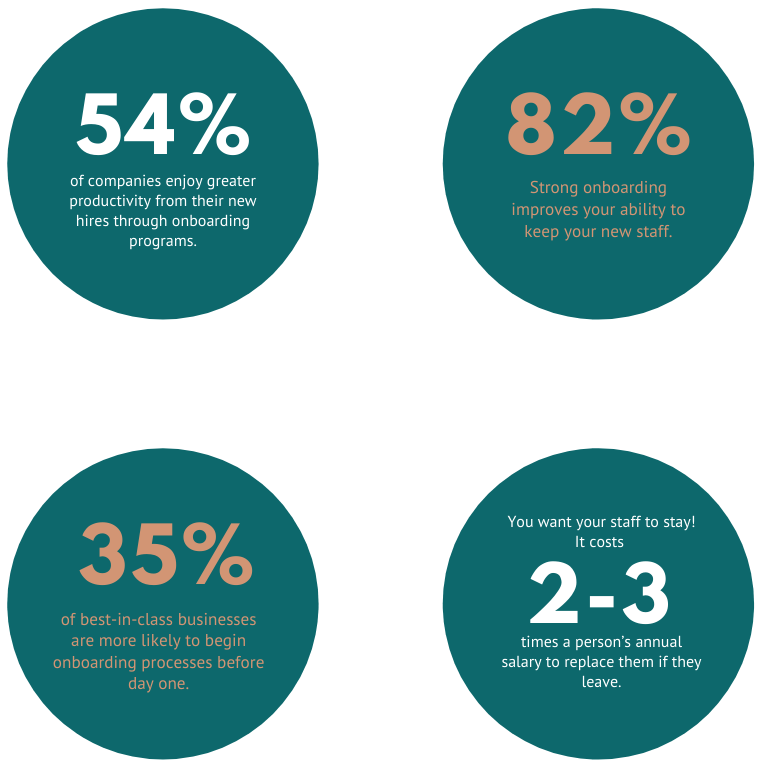 How It Works
The Quick Start onboarding program goes through five phases from the weeks leading up to your new starters first day, through to their first-year anniversary. It is designed to take you through the four key pillars of your new onboarding system including:
Culture,
Outcomes,
Administration,
Teams.
Throughout each of the five phases you will be provided key items that make sure to address each of these four key pillars for a successful onboarding program.
What You Will Need To Do
The Quick Start onboarding program is built around the new starter onboarding experience and not only includes areas of compliance but the tools and resources you need for a seamless transition to facilitate high levels of engagement, even before their first day.
As you work through each phase of the program, you'll be building the systems and processes you need to set them up for success. The phases laid out for you will create an environment primed for engagement, productivity and lasting loyalty.
Here's Exactly What You Get
SESSION ONE - PROGRAM INTRODUCTION
In this welcome session we will take you back to reflect on your own experiences as a new starter to help you connect with the experience you will be creating for your expanding team. We will have a look forward towards what the next few sessions hold for you, and have you set goals so you know exactly what you want to achieve from the program.
SESSION TWO - PRE-BOARDING
In the second session you will develop the tools and resources you need to facilitate high levels of engagement and enthusiasm from your new starter, even before their first day.
SESSION THREE - FIRST DAY
In the third session you will develop the processes and resources to ensure that your new starter is comfortable, confident and absolutely clear on how valuable they are to the business.
SESSION FOUR - FIRST MONTH
The fourth session will help you to plan out a highly professional and supportive first month for your new starter. This session will highlight key areas to invest in your new starter.
SESSION FIVE - SIX-MONTH PROBATION
In session five you will understand how to set highly focused goals for your new starter to achieve in the first six months and create momentum that fuels achievement and engagement.
SESSION SIX - TOWARDS FIRST ANNIVERSARY
The final session looks to ensure that you not only celebrate your new starter reaching such a huge milestone, but also making sure you are keeping the momentum going and not leaving them to their own devices.
How Is The Program Delivered?

Six sessions
The six high value sessions will lead you through the development of your own bespoke onboarding system and sessions don't need to be completed all at the same time.

Videos
Each session includes a video providing everything you need to know about each phase to set your new starters up for success.

Workbooks
During each video session you will work through a comprehensive workbook which includes activities to help you to develop the tools and resources you need for each phase of a successful onboarding program.

Revision Quiz
Let's make sure you have captured the key details of each phase so you can move forward with confidence and develop your own onboarding program.

Support Emails
Emails will be sent at the start of each session which includes information about each session and the activities to be completed.

Checklists
Development of a documented system using checklists and other resources during each phase will ensure you don't miss any important aspects of your onboarding program so you can create that standout experience for your new starter.
YOU'RE SUPPORTED ALL THE WAY
Taking action is essential for you to achieve the results you're looking for with your new starters, but you don't have to do it alone. As you make your way through this exciting journey, we are delighted to offer help and support along the way. Throughout the program we have provided ways for you to get in touch with us with any questions or feedback.
"I would have liked to have been the employee for the company who used these processes. Unfortunately, I have seen people in other companies leave as early as their first day! It makes commercial sense to hire slowly and to retain good staff who go on to become a valuable part of the team. I also love the fast facts as a reminder of why these processes are so important. The program engages you and your team fully throughout the process."