Books
Verve Books
Read our books for practical solutions to help you improve the efficiency, effectiveness and productivity of your business. Create freedom in your business and transform…
Waste into profit
Bottlenecks into flow
Frustration into fulfilment
About 'Freedom Machine'
Every business owner dreams of building a Freedom Machine; a business that runs on autopilot whilst making a genuine difference in the world. The entrepreneur chases more autonomy, greater profits, and a legacy that reaches outside their circle, and beyond their years. It takes a clear vision, a strategic plan, and practical action steps to carve out the way forward through the relentless pressures on your time, money and resources. Turning your business into an operation that works without you will create the profitable, sustainable, empowering outcomes you have been seeking, for you and your team.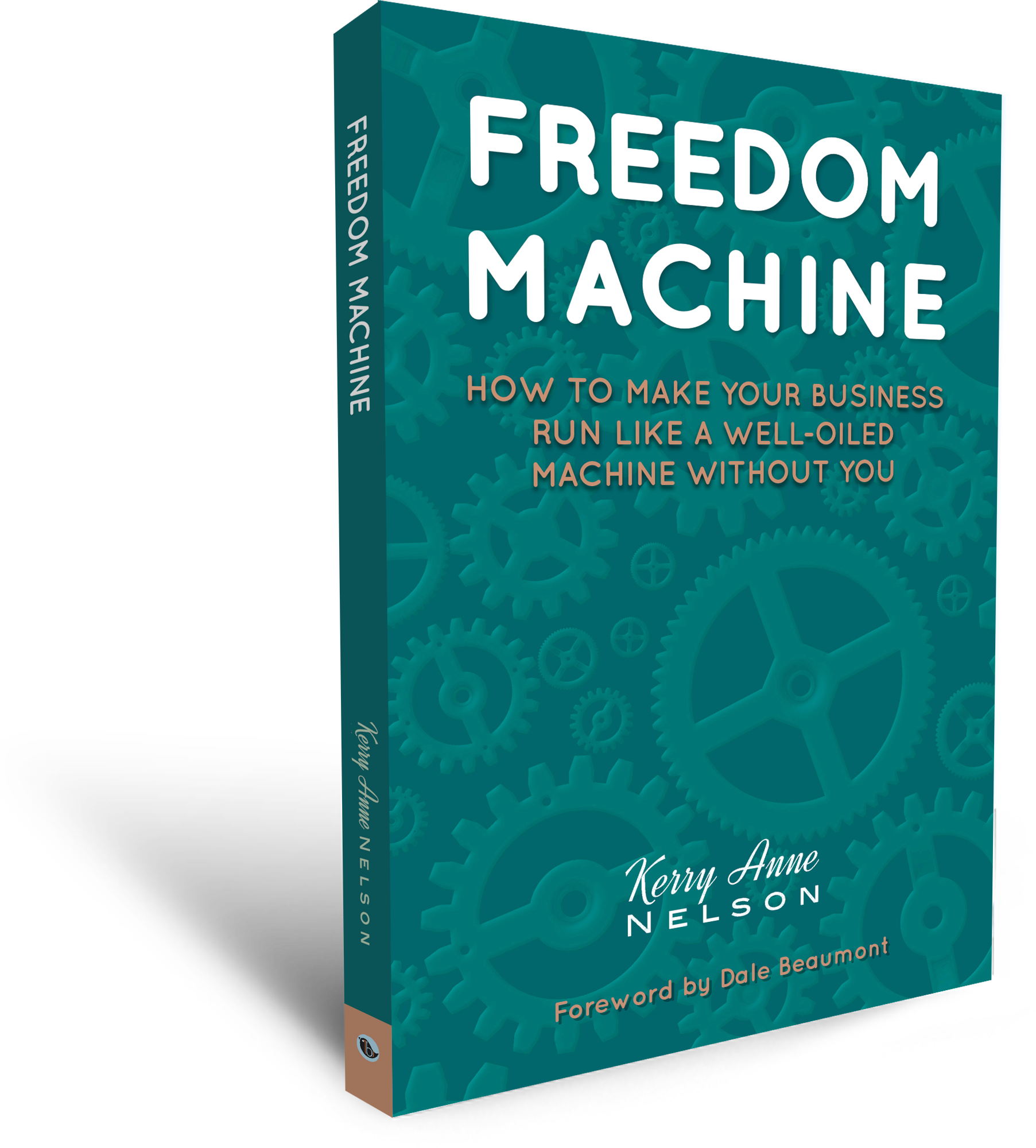 OUTCOMES
When you read Freedom Machine you will:
Plot your own progress in the journey towards entrepreneurial freedom
Learn the exact steps to establish the processes and procedures you need to grow, scale or even sell your business
Devise and implement strategies to deliver workplace certainty, lasting business expansion and lifestyle choices
WHAT READERS ARE SAYING:
"If you want the freedom to go on holidays, go to your kid's school concert and KNOW your business will take care of itself, then you're in the right place. Whether you want to grow, scale or even sell your business, nailing your systems and processes is essential. Kerry Anne has laid out exactly how to do that."
Renee Hasseldine, Share Your Passion
"Kerry Anne's approach to business recovery and systemisation is built through the real experience of bringing a business back from the brink. Underpinned by purpose, passion and the experience that can only be learned in the real world of business, this is a book that every entrepreneur must read."
Peter Burgess, Process Culture
"This book holds the manifest to the vision of a business that runs without you. Its systematic step-by-step approach brilliantly formulates a diverse range of proven business strategies, methodologies and tools that one needs years of experience to acquire, available in this book at your fingertips."
Matt Azmy, Colourspan Industries
Order Today: $29.90 (+$6 p+h)
Order your copy of Freedom Machine today
Contact Operation Verve today to order bulk quantities of Freedom Machine (5 or more) for your group.