ACTIVATE YOUR REMOTE TEAM
Mobilise A Remote Workforce To Accelerate Your Business Growth
Without You and Your Team Burning Out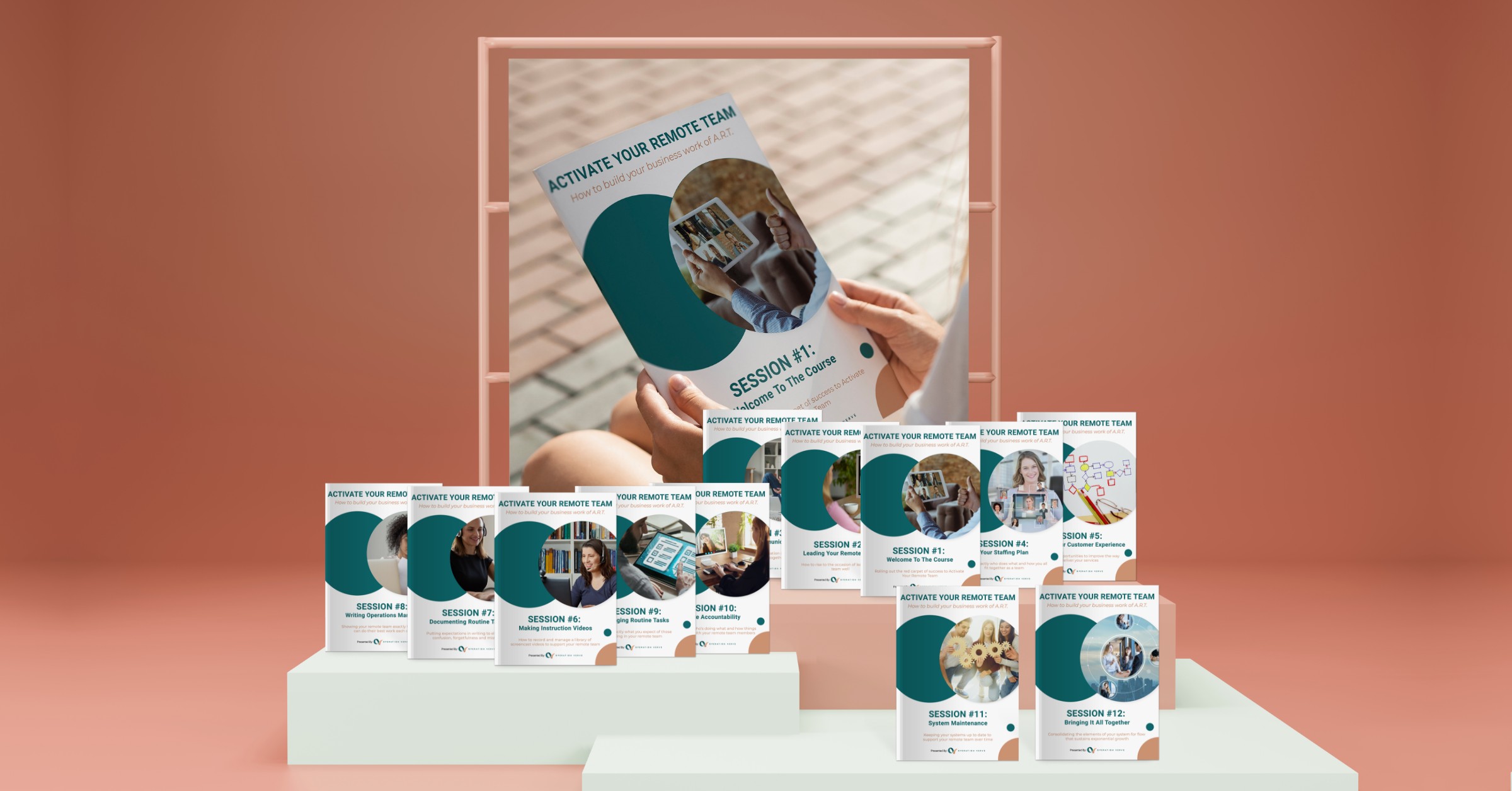 Want to expand your business reach and impact
but are already stretched to your limit?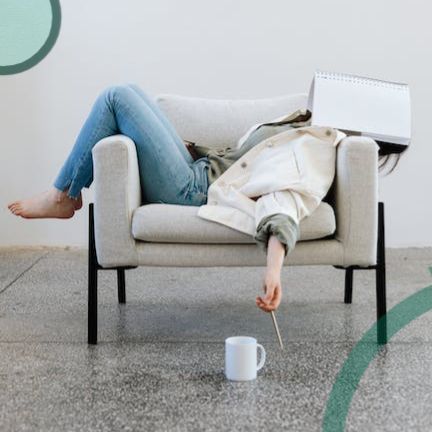 Is your business growing but you are struggling to juggle all the balls?
Do you want to reclaim a big chunk of your time by offloading tedious business admin but don't know how to get started?
Have you just hired your first Virtual Assistant but aren't sure how to really make the best use of them?
Maybe you already tried outsourcing to a virtual assistant but they didn't meet your expectations?
Or have you been working with remote staff for a few years now and want to improve productivity and results?
Join the Activate Your Remote Team (AYRT) program
To learn how you can set the foundations for sustainably scaling your business
This step-by-step course will teach you the EXACT mindset, systems and resources you need when mobilising a remote team. So you can supercharge your business growth, without burning out.
Claim your spot and join Activate Your Remote Team now

Weekly online modules covering the cornerstones of the business systems you need to effectively utilise remote teams
50+ videos stepping you through the concepts, examples, pitfalls and best practices you need to know to set your remote teams up for success
Weekly workbooks to help you design the right systems for your business and your team
Weekly Q&A calls with your AYRT instructor and the whole group so you can ask questions, pick up valuable tips and tricks, connect with like-minded business owners and learn from each other
50+ downloadable resources to help you create your own bank of fool-proof business documentation
Forever access to all the modules and course resources so you can move through them at your own pace and come back to them whenever you need to
Each module alone is worth over $500.00 in value!
Join AYRT today and you will pay only a fraction of that
+ you get FREE access to the bonus course Online Filing For Flow (worth $297.00!)
Clearing Bottlenecks
"Investing in working with Kerry Anne is one of the best decisions we've made since launching. Our skill, passion and experience has helped us grow Just Peoples to a certain size but without systematising our operations we were becoming bottlenecks and preventing growth and impact."
Joanna de Burca
Founder, Just Peoples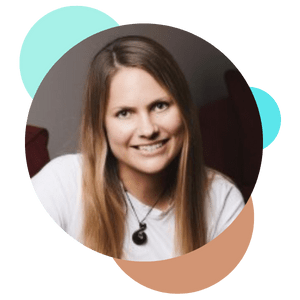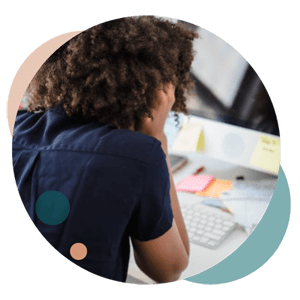 Here is some tough love, my friend…
At some point YOU are going to be the thing holding your business back!
You are going to be the bottleneck

You are going to be the scarce resource

You are going to limit the reach and impact of your business
Because you are only one person, and there are only so many hours in a day!
I'm going to guess you didn't start your business to spend those precious hours fighting fires and buried in business admin?
You started your business because you have something important to share with the people you help. This is the fire in your belly, the 'why' that ignites and energizes you. Am I right?
Somewhere along the way, though, all the effort you invest in growing your business to help more people leaves you feeling exhausted. Burnt out. Overwhelmed. Stuck. And it isn't even producing the results you want.
Has the penny dropped yet…?
Unless you change the way you operate, your business growth will always be limited.
Putting in more hours, hiring more staff, and chasing more clients is not going to shift the needle if you can't find a way to operate more efficiently and effectively across your team.

But here is the good news…
You CAN grow a thriving business where you get to spend more time working in your 'zone of genius'.
You CAN trust that all the other cogs in your business machine are turning smoothly without you needing to have your finger in all the pies.
You CAN design a business that delivers impact, makes money AND gives you the freedom to live the life you want.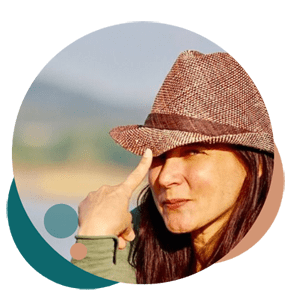 How?
Through activating your remote team
Remote teams are the most effective way to achieve sustainable, limitless growth while also giving you time back to focus on the things you really love doing – whether that be inside or outside your business.
But many business owners don't know where to start in setting up an effective remote team:
How will you know if work is getting done?

How much do you need to be involved with your remote staff on a day-to-day basis?

How can you trust that work will be completed to your standards?
That is why we created a program that walk's business owners through building firm foundations for their remote teams – so they can tap into their full potential in accelerating business growth WITHOUT the burn out.
We'll teach you how to mobilise your remote team
to consistently deliver exceptional, high quality outputs…
that will drive exponential growth
Develop the infrastructure you need to support productivity and visibility in a remote team

Build the systems to facilitate the delivery of remote work to a high standard

Create customised resources that deliver fool-proof instructions and guidance

Cultivate the mindset of a leader to inspire and motivate your team
Caring For Our Team As We Scale
"We came into Activate Your Remote Team needing to make positive improvements to ensure that as we scale our team are taken car of. The best part about AYRT is that it covers the key areas to ensure that efficiency is maximised while staff can easily access what they need. Putting people first was a clear difference with this program over others we looked at."
Alana Joynes
Marketing Strategist, Expozur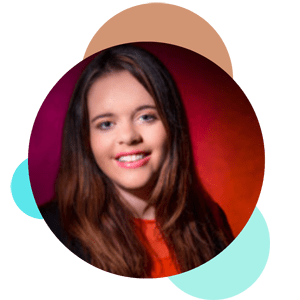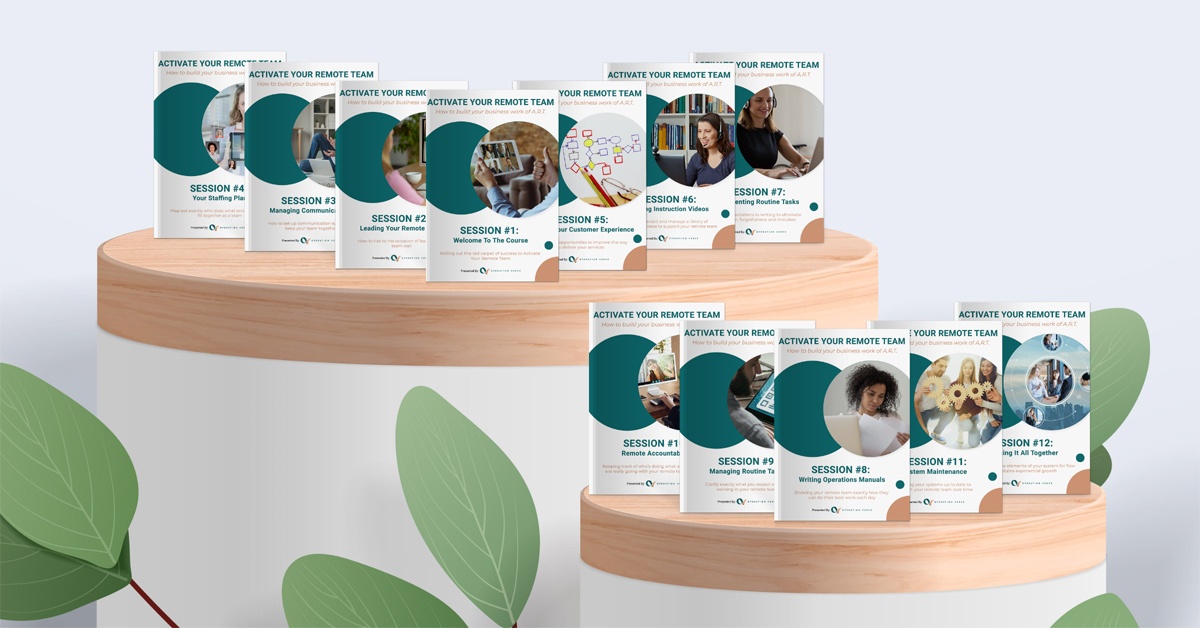 HERE IS WHAT YOU'LL LEARN OVER 12 WEEKS:
Course Curriculum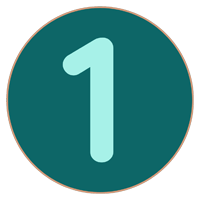 Session 1.0: Welcome To The Course
Episode 1.1: This Course Is For Now
Episode 1.2: What Is Process Management?
Episode 1.3: Why Work Remotely
Episode 1.4: How To Manage Remote Staff
Episode 1.5: Resourcing Remote Work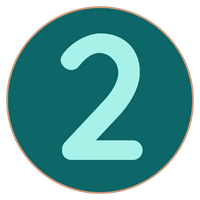 Session 2.0: Remote Leadership
Episode 2.1: The Importance Of Leadership
Episode 2.2: Developing As A Delegator
Episode 2.3: Leading With Your Vision & Mission
Episode 2.4: Establishing A Strong Company Culture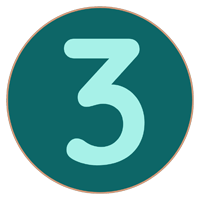 Session 3.0: Managing Communications
Episode 3.1: Communicating To Delegate
Episode 3.2: Interactions To Show You Care
Episode 3.3: Overcoming Remote Communication Challenges
Episode 3.4: The Communication Tools You Need
Episode 3.5: All About Video Conferencing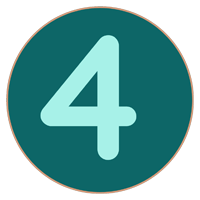 Session 4.0: Your Staffing Plan
Episode 4.1: What Is An Organisation Chart?
Episode 4.2: Making Your Organisation Chart
Episode 4.3: Categories To Organise Your Business
Episode 4.4: Setting Up Position Descriptions
Episode 4.5: Chain Of Command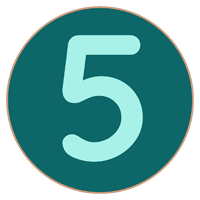 Session 5.0: Mapping Your Client Experience
Episode 5.1: What Is A Process Map?
Episode 5.2: Making Your Process Map
Episode 5.3: Other Uses For Process Mapping
Episode 5.4: Strategic Improvement Planning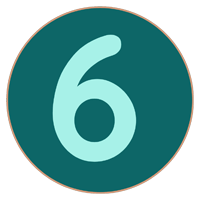 Session 6.0: Making Instruction Videos
Episode 6.1: Why Video?
Episode 6.2: Your First Video Topics
Episode 6.3: Choosing Your Video Tools
Episode 6.4: Recording Your First Videos
Episode 6.5: Comparing Internal & External Videos
Episode 6.6: Organising Your Video Library
Episode 6.7: Maintaining Your Video Library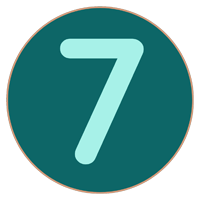 Session 7.0: Documenting Routine Tasks
Episode 7.1: Why Documentation Matters
Episode 7.2: Transcribing An Instruction Video
Episode 7.3: Dealing With Non-standard Tasks
Episode 7.4: Testing Your Steps
Episode 7.5: It's A Team Effort
Episode 7.6: Hacks That Might Work For You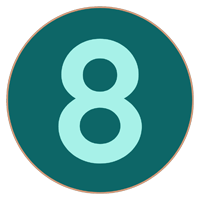 Session 8.0: Making Operations Manuals
Episode 8.1: The Importance Of Operations Manuals
Episode 8.2: Using Technology Manuals
Episode 8.3: Developing Technology Manuals
Episode 8.4: Using Business Manuals
Episode 8.5: Developing Business Manuals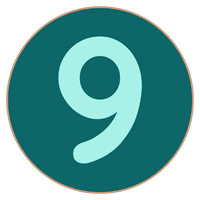 Session 9.0: Managing Routine Tasks
Episode 9.1: Insights From Real Remote Workers
Episode 9.2: How To Do A Task Audit
Episode 9.3: Setting Up Routine Processes
Episode 9.4: Software For Routine Tasks
Episode 9.5: Managing Projects Remotely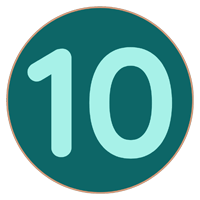 Session 10.0: Remote Accountability
Episode 10.1: Maintaining High Standards
Episode 10.2: Remote Accountability
Episode 10.3: Rewarding Excellent Work
Episode 10.4: Setting Performance Goals
Episode 10.5: Keeping An Eye On Performance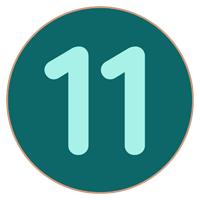 Session 11.0: System Maintenance
Episode 11.1: Keeping Systems Up To Date
Episode 11.2: How Your Team Can Help
Episode 11.3: Handy Maintenance Strategies
Episode 11.4: Letting Your Team Take The Lead
Episode 11.5: Maintaining Your Operations Manuals
Episode 11.6: Your System Maintenance Manual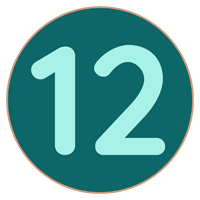 Session 12.0: Bringing It All Together
Episode 12.1: The Journey Of Activating Your Remote Team
Episode 12.2: How To Succeed With Your Remote Workers
Episode 12.3: Setting Your Team Up For Success
Episode 12.4: The Difference It Makes
Value: $6,000.00+
Join Today For Only $3,000
PLUS get access to the bonus course
Filing Online For Flow
worth $297.00! for FREE
Spend less time searching and more time working when you put in place a digital filing system that delivers any file to your fingertips in 10 seconds or less…
Others Have Paid $20k+ To Have Someone Else Design Some Sexy Business Workflows And Set Up Their Remote Team….
Or You Could Learn How To Do It Yourself
Or Send Your Team Leader To Do It For You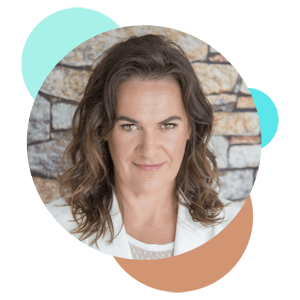 Saving Time & Increasing Income
"I sent my VA to complete the Activate Your Remote Team Program. It's been brilliant, she is really organised with all our documentation now. She has moved us to Monday.com and educated our whole team on how to use, including me. We are communicating better, well organised, much more efficient and productive saving me time and support increasing my impact and income."
Christine Boucher
Wellness Consultant, Natural Health Balance
Meet Your Team Activation Coach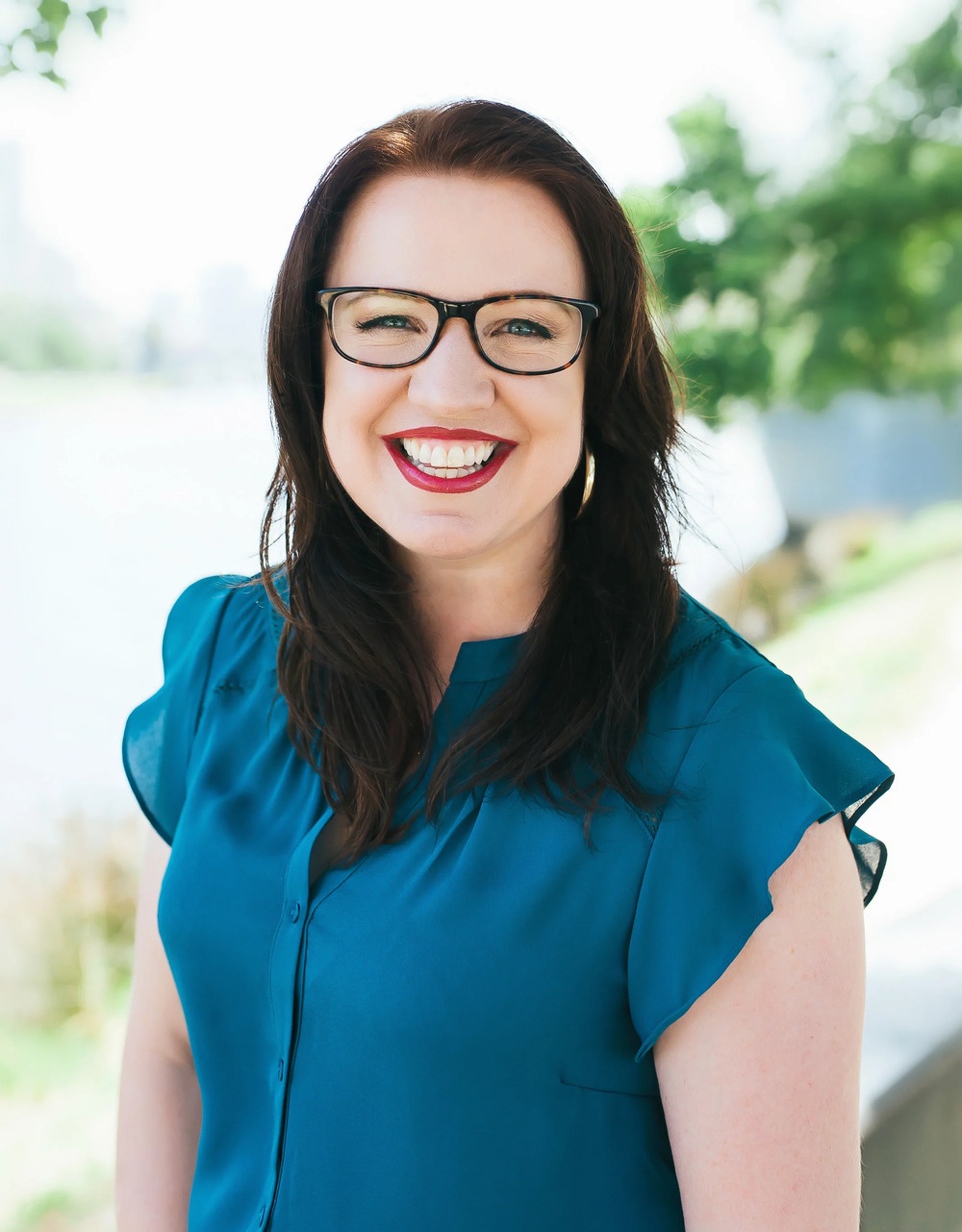 Hi there!
My name is Kerry Anne Nelson and I'm know for my obsession with making workplaces run smoothly. My community wasn't surprised when I made this my core business.
I was almost broke when my husband passed away unexpectedly, leaving me to salvage a business without any formal processes in place.
Since then, I have become Australia's most passionate advocate for systemising businesses.
My clients have accelerated their achievements of their business goals by leveraging my decades of experience in growing my own companies.
Here I shortcut the journey into sustainable expansion with customised tools which empower you to scale and grow your remote team.
Ready to bring out the best in your remote workers? Let's get started!
Get Your Bonus!


Join AYRT today and you will also get access to the course that will supercharge your productivity – Filing Online For Flow
How much time do you waste searching for digital files because you can't remember where you saved them?
Or don't know where your team put them?
This course will walk you through creating a fit-for-purpose online filing system based on a proven model that will deliver any file to your fingertips in less than 10 seconds.
Spend less time searching and more time getting stuff done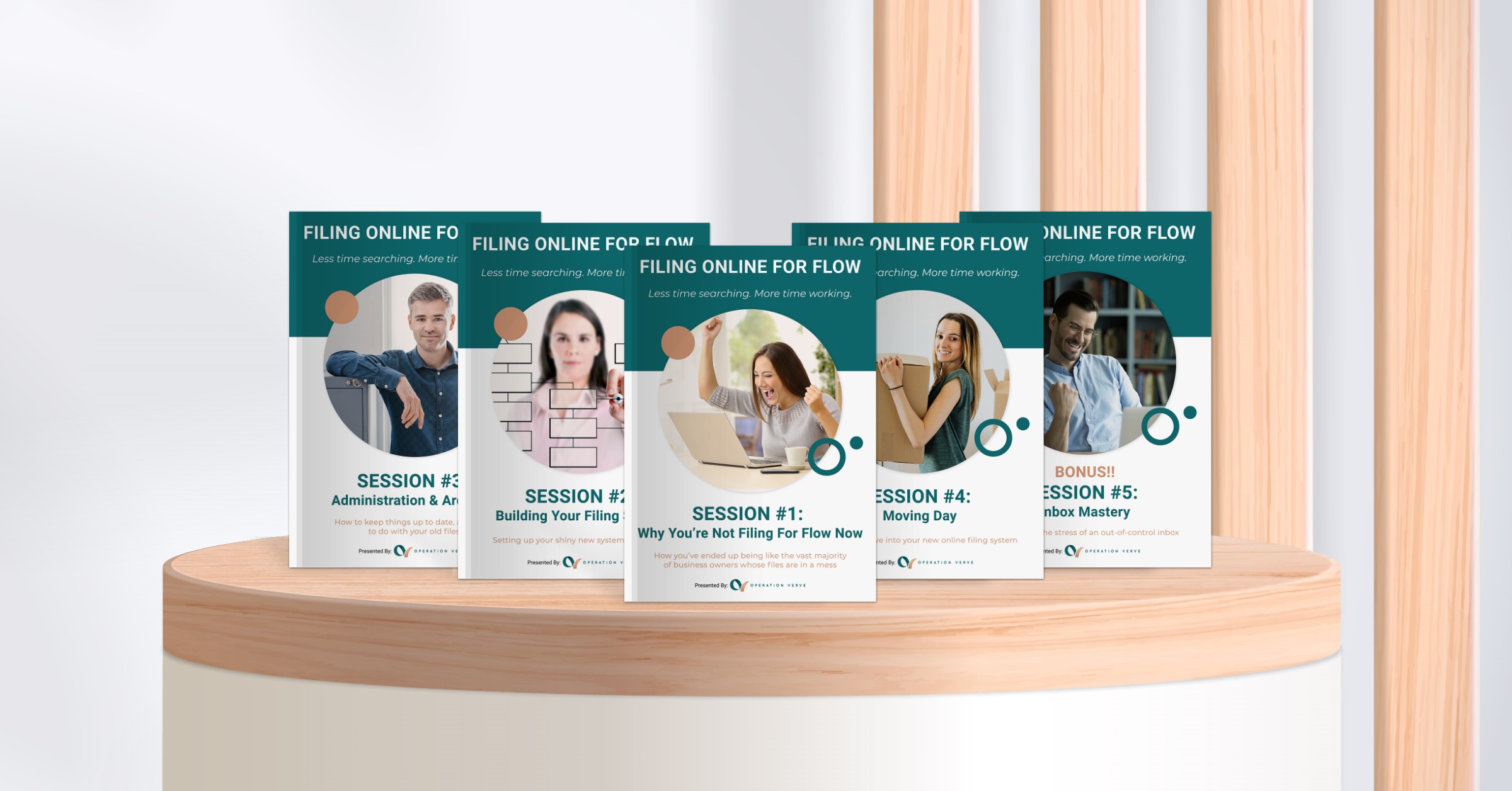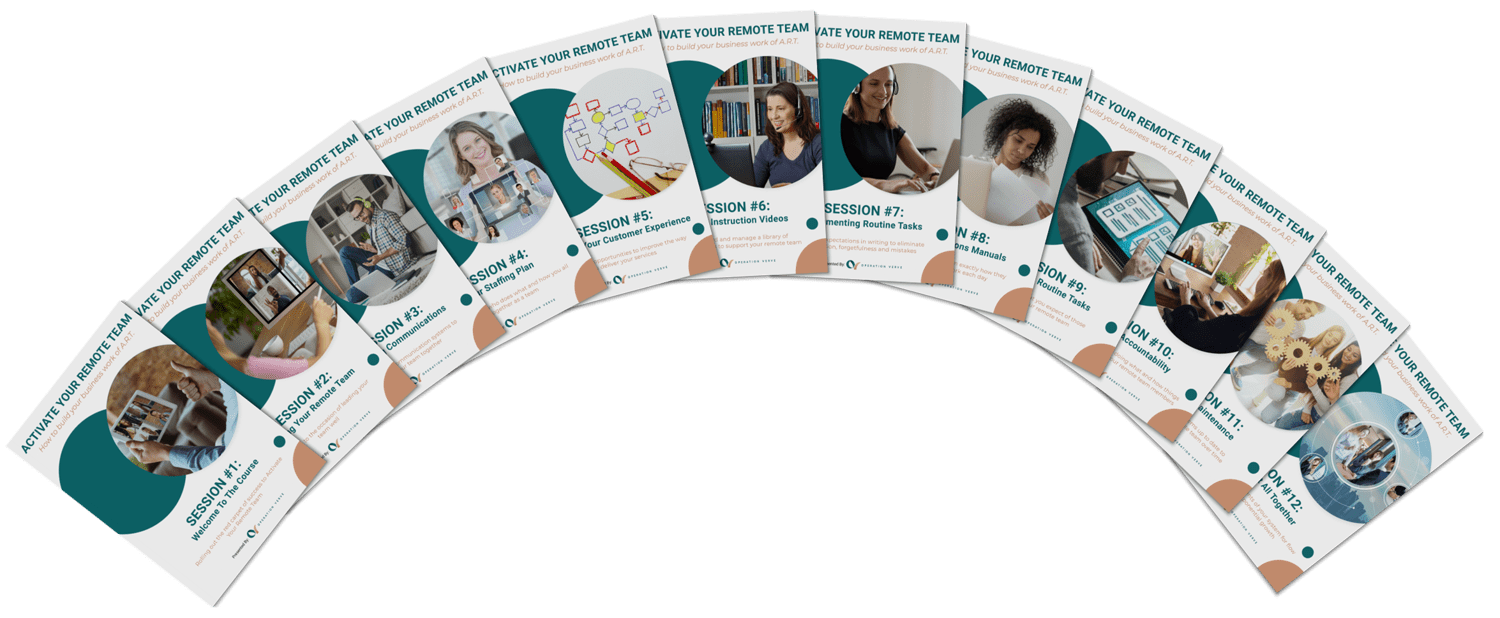 Here is a recap of what you get when you join
Activate Your Remote Team today:

12 weekly modules incorporating videos, worksheets and downloadable resources to guide you through setting up the foundations of a successful remote team.

Weekly Q&A calls with your AYRT instructors and fellow participants to help you work through challenges, test ideas, get advice and learn with other like minded business owners

Lifetime access to all the modules and resources so you can work at your own pace, come back to all the goodness anytime you need to and use the course to train your team members.

FREE access to the Filing Online For Flow course to help you set up a fit-for-purpose online filing system that saves time and boosts productivity
That is over $6,000.00 in value, but join today and you will only pay a fraction of that price!