So much of our lives have been moving online recently. We are working from our kitchen tables, our bedrooms, our home offices. I even heard of one person who's working out of their ensuite to try to get a corner away from their kids! We're all connecting, and it's all thanks to the World Wide Web. As an example, traffic on common social and viewing platforms has increased dramatically:
Netflix.com +16.0%
YouTube.com +15.3%
Facebook.com +27.0%
I've been thinking a lot about what the internet has given us, and I wanted to run through them today. So here are five gifts the internet has been saving up for us until we were ready: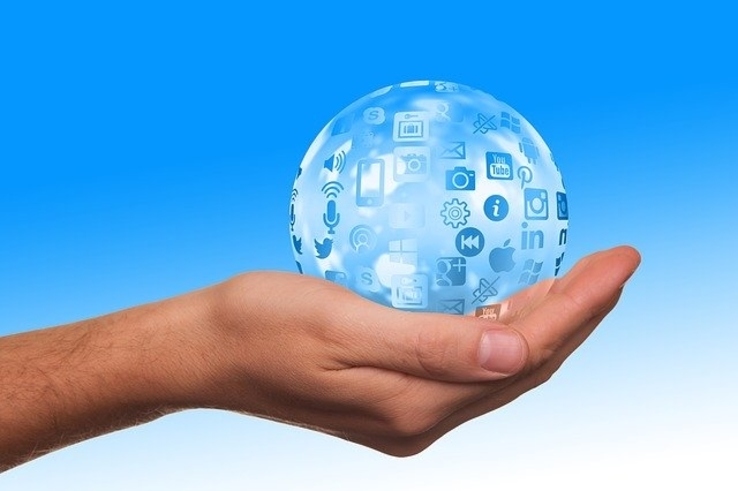 "Being an entrepreneur isn't really about starting a business. It's a way of looking at the world: seeing opportunity where others see obstacles, taking risks when others take refuge." Michael Bloomberg
Video Conferencing:
The first gift we've been given is video conferencing. Yesterday I heard that a lot of people didn't even know that Zoom existed. I find that surprising but it's true. This kind of video conferencing has allowed us to connect with people. We can run online networking events, online classes, we can still catch up with our family and friends. Tonight, I'm doing a trivia night online, and I know it's going to be lots of fun. That's what we're doing right now, connecting up with video conferencing!
Autonomous Teams:
The next thing the internet has given us is autonomous teams. No longer do people need to file into the workplace and check in to do their work like a robot. They can work from home, they can work independently. They can actually be released from heavy control and work with freedom and autonomy. What an awesome thing this is for business owners and workers alike. A whole new way of working has been unlocked and it is only going to keep growing.
More Time:
The next thing the internet has given us is more time. No more driving to meetings. No more waiting around chit-chatting before something starts, then finding it difficult to leave at the end. You can just show up, literally on the minute, and then leave on the minute. Talk about a time saver! I love the amount of time that I'm saving there, because of those micro minutes, they can add up to hours at the end of your workweek.
Global Markets:
The next gift is global markets, and I'm talking about global markets for ordinary business. I've got a really dear friend who is a healer and mentor, and she has opened up her business with a whole new market in America of all places! The only reason that's happened, is because more people are online. More people are looking to consume there, and so more people are buying online. It's great for small business people, especially for us living in Australia, and a wonderful way to celebrate what the Internet has given us.
Scalability:
Finally, the internet has given us the ability to truly scale up our business. No longer do we need to be physically present to do the work, as long as we're showing up. We can start to scale, we can delegate work offshore, we can automate workflow process documentation, we can do so many things remotely. Though this has been true in the past, the current situation has really concentrated this. The potential for the growth of your business performance is no longer limited to where you are, as you can be anywhere you need to be!
The truth is these things have always been there. We haven't been looking for them, so we haven't found them. Crisis truly is the mother of innovation, and I'm so grateful that we live in the time of the internet. To strategically and proactively explore everything that the future holds.