There are a lot of urgent priorities that come with being self-employed or running a company. Managing and organising resources should be one of them.
Bringing some order to your business files gives you increased clarity about what you have (and what you're missing) and a greater sense of control over the administrative side of your business. Plus, you can stress less when you need to find something.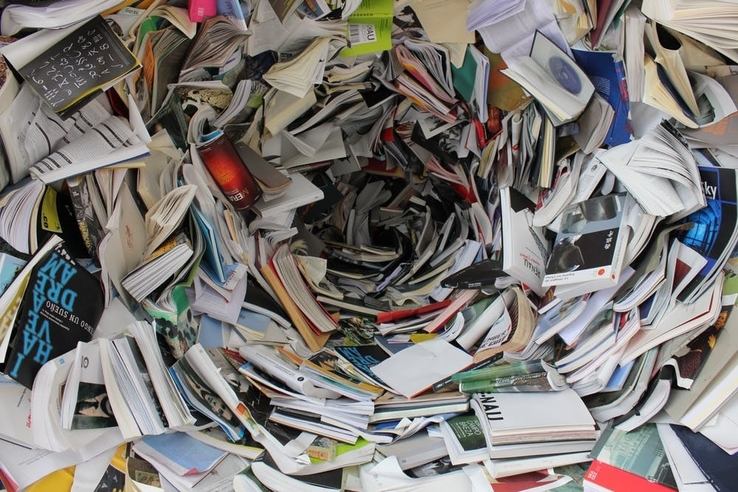 If you don't organise your resources, it's going to be almost impossible to get things done at your business. It's not uncommon for a small business to get bogged down with junk mail, fliers, and paperwork that's no longer needed. This happens due to the lack of a well-defined organisation system. Take the time out to set up your office so that you can properly organise your business paperwork.
Let's look at those three top reasons why this is such an important part of your business and why perhaps you shouldn't overlook it anymore:
STRUCTURE
The first reason that you need to get on top of your resource retrieval system is that you need structures for growth in your business. While you've got things everywhere and all not making any sense, not only are you preventing the structure that you need for growth, but you're also preventing the structures that other people need to invest in with you. If you don't have the structures for growth, you won't have places to put the expanding bank of resources that you'll be developing on the way to developing a business that can run without you. You need to have clearly defined boundaries and systems in your business so that you can continue to grow smoothly and scale that business so that it can become an operation that runs on autopilot. This does start with your filing as it's a central part of making that structure that you need for your business to grow.
CLARITY
The second reason why you need to get on top of your filing is that that structure will bring clarity, not only for yourself but for your team as well. If you are building a team, I guarantee you that the time that they're spending or looking for things is going to be frustrating and confusing. If your filing is not set up properly, it will be very stressful for them to not be able to find what they need. Temporary fixes in businesses that look like people saving their versions of things to their desktops, creating doubles and having the section of their cloud-based filing system, saving things in their email or downloading files, all of these workarounds for you and your team need to stop and you need a more permanent solution to have clarity in your systems. If you develop the structures that you need to keep things straight and narrow, things will make sense not only for you but for your team.
TIME
The amount of time that is wasted in every business that is not systemized and organised well is detrimental to your business's growth. They say that 40% of workplace productivity is lost simply to people not being able to find what they need to work. A big part of that hinges on your ability to develop that resource retrieval system in your business and claim back that 40% of your time. If you can build out the structures that you need to grow, this will create clarity and give you more time in your business, and all of those things are essential for you to move forward from a business that you barely are holding together to something that you can grow and expand into a lasting sustainable, scalable growth.
Keeping your resources in order is one of those business tasks that slides to the back burner—until you desperately need to find something and discover that the lack of system is affecting the operation of your business.
Sorting through your files requires an upfront time investment, but this will be well worth it in the end when you revel in your increased organisation, reduced stress levels for your team and ultimately, a scalable thriving business.