Everyone knows great customer experience is at the hub of any successful business. Studies show that 51% of people who have a negative customer experience will never return, but 64% of customers say they will return to a business on the basis of good service over price, any day of the week. It's important to get your customer service right. But how do you know if you're going well?
If your customers aren't providing feedback you've got no way to measure your performance. You can try to interpret your sales results for hints and clues but the better way to find out how you can improve your customers' experience with your business is to hear it directly from them, straight from the horse's mouth.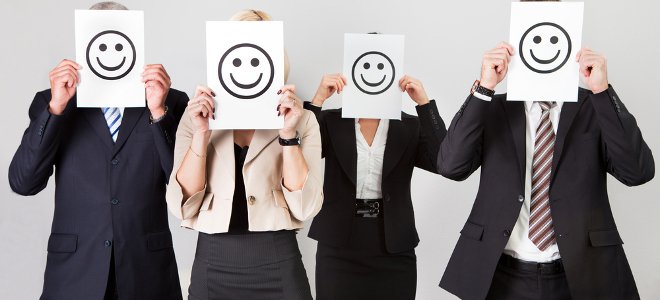 "A customer talking about their experience with you is worth ten times that which you write or say about yourself."― David J. Greer
The more information you get from your customers, the better you can perform. When you have accurate feedback from your customers you can increase their satisfaction to reduce your churn rate. Many businesses don't do well at this, so getting it right will put you miles ahead of your competitors.
There are three simple steps you can set up to ensure you get feedback which keeps you on the up and up when it comes to providing a fantastic customer experience:
Earn it! (go over and above)
Why would a customer bother to give your business feedback if they've been disappointed by your service? Chances are you won't hear negative feedback because the typical Australian response is to take these comments away from the business and share them instead with family and friends. Getting that feedback at all can be tough. Set yourself and your team up to earn great feedback by establishing crystal clear customer service processes so that the same excellent service will be delivered every single time.
Ask for it! (again and again)
Once you've earned that positive feedback, the next thing that you need to do is ask for it. This is a brave thing to do because if you're going ahead and ask your customers what they really think about the experience they had with your business, then you may not be pleased with the results. But being brave enough to do that also means finding out exactly what the experience has been, which is the starting point of getting better. Knowing is better than not knowing so be brave enough to ask for feedback.
Reward it! (show your gratitude)
Go out of your way to reward the customers who have gone out of their way to provide you with feedback, even if their comments were not positive or not flattering. In many ways, this negative feedback is more valuable than any other because gives you insights to learn about the things that are keeping other potential customers away. You can set up rewards in any number of ways which will mean your system could look different from others. You could give out reward points, discounts, loyalty bonuses or even physical thank you gifts. Whatever you do, set up a simple and sustainable process that gets you rewarding any feedback you get. These comments are the gold nuggets of ongoing improvement.
Building a good product and marketing it well is the job only half done. Collecting customer feedback is critical to the growth of any business. Providing your customers with the levels of service they expect is important, but the only way to understand what your customers really want is by collecting and analysing their feedback. A lasting commitment to developing a customer-centric culture, followed by a fierce commitment to gathering, analysing, and sharing the feedback across the company plays a vital role in propelling your business forward.