Getting your new staff through their early days with you is not as straight forward as it seems. In fact, the days leading up to their first official day working with you are actually their most vulnerable time. Hopefully these tips will make this tricky time simple to navigate.
When business is booming and you're doing well, chances are you will want to bring a couple of new hands on deck. Expanding your team effectively is a key part of continuing growth in any business, but hiring new staff is not as easy as it may seem. It can actually be pretty challenging.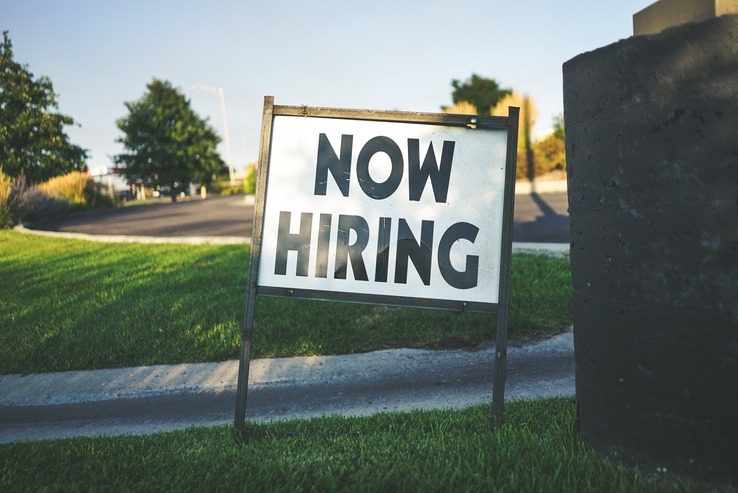 "Recruitment IS marketing. If you're a recruiter nowadays and you don't see yourself as a marketer, you're in the wrong profession." Matthew Jeffrey, Global head of sourcing and employment brand at SAP
A 2019 study by Indeed shows the dilemma that many employees face. In this report, 22% of employers said that a candidate had accepted their offer, but then didn't show up on their first day. Now, if you've gone through all the processes of recruitment, you want them to show up on the first day. The effort of developing the position, advertising the position, interviewing, refining it down to a final choice, communicating that choice to your new hire, just to have them ghost you, is beyond frustrating.
TalentVine says that the period between the acceptance of the job and the actual start date is the time of greatest risk. The numbers back this up, with one in five new starters ghosting their new employer on that first day.
The last thing we want is for this to happen. So let's have a look at a few tips to reduce the chance of this happening to you.
PROVIDE A CULTURE PACK:
Once you've notified them of their successful application, go ahead and provide a culture pack. Essentially the culture pack should communicate the values and mission of your company. It should show exactly what your company stands for, and the difference you are trying to make in the marketplace. Show them the promises you have made to your customers and employees. Providing this insight into your culture will give your new hire something to attach to and personally invest in.
SEND A WELCOME GIFT:
The next thing to do is to send them a welcome gift. You know, they don't have to show up on their first day to be made to feel special by you and your company. Send them a little gift, whether it be a card or box of chocolates … something that's really in tune with the rest of the culture of your company. Set a great tone and show them how excited you are about them coming to work with you, and how you want to celebrate that experience.
CLARIFY NEXT STEPS:
A great bonus you can achieve with the welcome gift, is clarifying the next steps. This can outline exactly what will happen for them on their first day. Where do they need to be? Who do they need to meet? What do they need to bring? Making sure you have all of these things laid out in certainty removes any of those new hire nerves, making them much more likely to show up on that first day. It also has the added benefit of setting an initiation process for yourself!
Hiring new staff can be challenging enough without the risk of the one you have chosen not turning up at all. Hopefully this will help remove the frustration of this happening…and boost your new employees morale in the process!