There is a common trap that many small business owners find themselves stuck in: they feel like they need to do everything themselves. Their business is their baby, after all — so who could manage or understand it better?
It's tempting as a small business owner to want to do as much of the work yourself as you possibly can, but that mindset limits how fast you can grow your business. The truth is, there are likely tasks and projects that others could do faster — and, indeed, better — than you can. That's not a bad thing; allowing specialists and experts to play specific roles for your small business frees you up to do more of your best work.
As a small business with limited resources, you need to focus on what you do best. This is something outsourcing lets you do.
Scaling your business through to new expansion relies on the business owner continuing to develop sustainable and repeatable ways of performing core business functions. Here are six functions primed and ready to outsource in your business
INFO-TECH:
If you've been delegating your IT needs to a valued staff member, they have likely struggled beneath the weight of that heavy workload. When you hire outsourced IT support, you open up many possibilities for your business that you didn't have before. After all, IT experts stay on top of developments in business technology. They are primed and ready to leverage new technologies to optimise your internal processes. This will help you and your team to maximise the work you are already doing and capitalise on snowballing opportunities.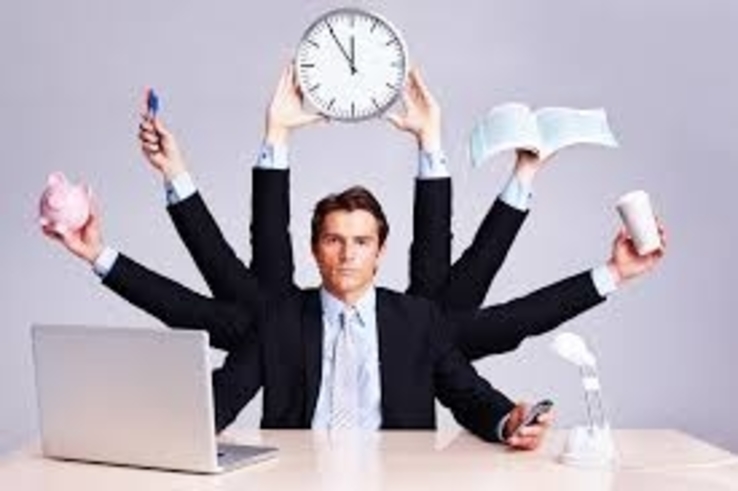 ACCOUNTING & FINANCE:
When business owners try to save money by doing their bookkeeping or delegating it to another key employee, they expend valuable time and energy that could be better used growing the business. When they outsource their bookkeeping services, they free themselves up to spend their time doing what they do best. Some people have studied long and hard and do an amazingly professional job at managing your books and making sure that you comply with all regulatory requirements. Let go of the wheel and trust them!
CUSTOMER CARE:
If you are the one who serves all your customers, then your growth is already at Ground Zero. Real humans enjoy being served by other real humans so training up people in your customer service is essential for your business to grow beyond the limitations of your capacity. It is worth noting too that most businesses have customers to serve outside regular business hours. Setting systems up to offer round-the-clock customer service is essential. It's wise to implement some smart automation to serve your customers even when you sleep, and give your special customers access to resources, so they can continue to enjoy the professional benefit from your business without you serving them in person.
MARKETING:
Expert knowledge and talent are the keys to marketing success and it does not matter if you have one person or ten people in your marketing team, because your knowledge will be still limited. A typical marketing group should include strategists, analysts, product specialists, creatives, brand managers, communicators, e-commerce experts, advertising specialists, content writers and so on. As a small business, you certainly won't have the resources necessary to build a perfect marketing team, but a marketing company does. While you focus on your main business processes, your outsourced marketing company will focus solely on gaining your marketing wins. Get that message rolling out far and wide without you being taught about content creation or publication.
LOGISTICS:
Partnering with a third-party provider reduces the cost of investing in storage, storage, and staff. Logistics services are critical for any business involved in the transportation of goods from one point to another. Managing the entire set of operations on your own can prove to be too complicated and taxing, especially if you have other pressing matters on hand. As the costs of transportation related to logistics increase every year, it is only fair to think of outsourcing your logistics service requirements to a reliable company, thereby reducing costs significantly.
SITE MANAGEMENT:
The last thing that you need to be doing with your precious time is cleaning windows, vacuuming floors or handling routine repairs and maintenance. Given how inexpensive these sorts of services are, it stands to reason that the best thing to do is get these tasks off your books. Start looking around for good cost-effective mobile cleaning and handy repair services that will not only save you time but also keep the focus of yourself and your growing team on the jobs that they are employed specifically to do.
There are many advantages to outsourcing. Outsourcing helps free up time and resources, and it makes it easier for you to focus on growing your business. Not every task should be outsourced, but there are likely a few areas where you could seek outside help. And doing so can have powerful effects on the growth of your business.