What got you here won't get you there. The World Economic Forum tells us that creativity is related to nine of the top 10 skills and attributes that are beneficial for businesses moving forward beyond 2020. The marketplace is changing and so is the pathway to business success. Now more than ever before, business owners need to know how to leverage the assets that only come from the thinkers, the creators, the innovators, and disruptors.
Tapping into their skills, however, may require a different kind of managerial approach than the one you use to guide your more logic-driven team members. Creatives, after all, are artists by design — which means many of them may not respond to the same kind of management that works to motivate more analytical employees. Understanding those differences and how they affect your workforce will make you a more effective manager.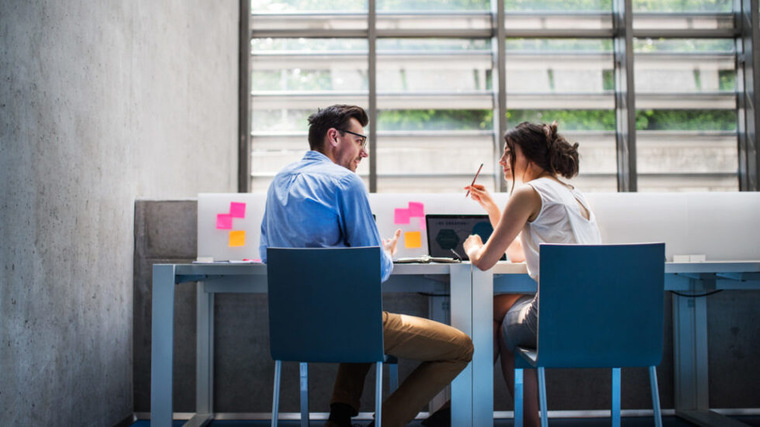 "Access to talented and creative people is to modern business what access to coal and iron ore was to steel-making." — Richard Florida
Working with the "right-brained" (more creative) members of your team requires a different approach that is best for "left-brained" (more analytical) employees.
Visual Instead Of Words
When you communicate well means you understand others and they understand you. Knowing how to use the most appropriate methods of communication in any given situation is central to effective leadership. For the creatives in your workplace, it will help to include visual elements in your communication. Typically, creative people are highly visual in the way they engage with the world. Don't rely exclusively on spoken or written communication. The addition of images, videos, diagrams, charts, graphs, etc. will also help to convey what you mean.
Guidelines Instead Of Rules
Your workplace policies and guidelines should always reflect your unique style as a business leader, as well as the individuality of your business. But when leading creatives, consider bringing loose guidelines instead of tight, strict rules. This comes back to choosing the specific outcome you need, then making the pathway to get there more wide open and free-flowing. Keep the rules as general as possible to give more choices to your creative team members, and to give yourself as much flexibility as possible in enforcing them. This is how you can provide the creative members of your team the wide-open working environment they need to perform at their best.
Check-ins Instead Of Strict Accountability
Every member of your team deserves the supervision, rewards, and support that come from being held accountable for maintaining high standards, including your right-brained staff. However, the last thing you want to do is frustrate and stifle their flow by micromanaging them. You don't need to know every minor task that your creatives do. You need to make expectations clear, check in every now for updates, and give them enough space to complete their work before submitting it to you in the agreed timeframe. This approach crafts more space for your creative team members to work in flow and experiment with new approaches.
As with all of the good things in life, the key is balance. Leadership that manages creative employees well is a leadership that knows where to tweak and alter their expectations, setting clear goals and opening wide open spaces to get there. All good leaders know relationships with their employees won't be one-size-fits-all. This gives employees everything they need to thrive, including the freedom to do so.