Today I want to look at four specific reasons why your business must embrace a continuous process of onboarding. Onboarding is often categorised as something you do when you're employing a new staff member, yet onboarding is more extensive than that. It includes constant updates to internal processes, training for new promotions, and understanding new technology, all in efforts to streamline business operations while empowering your team.
Let's have a look at some stats.
Companies say that those who offer a comprehensive onboarding and training program have a 218% higher income per employee than companies without formalised training.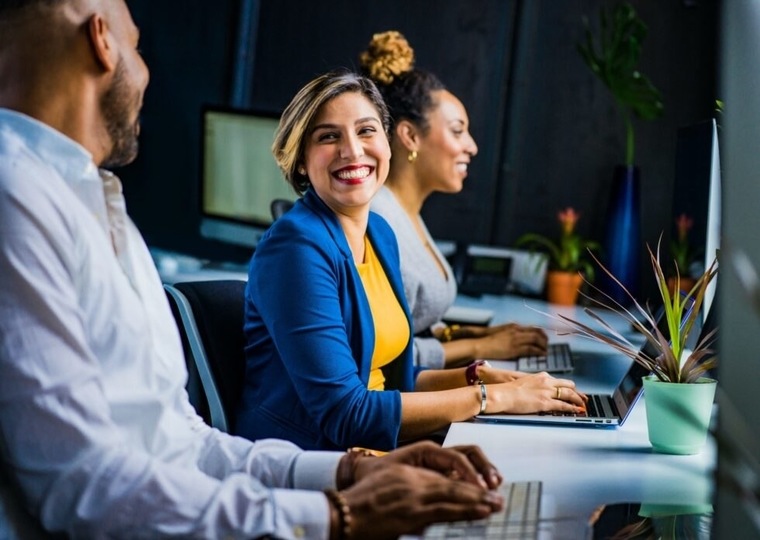 "By changing nothing, nothing changes." —Tony Robbins
72% of employees think of contributing financially to their own training. That's how much your staff want to be trained, want to be continually challenged, and learning and developing in their career.
68% of employees claim that training and development is the most important policy.
It becomes obvious that onboarding and training are vital to success. Here are four key areas that are really vital to consider when you're looking at developing onboarding plans
Onboarding New Staff
Firstly, when you're onboarding new staff you need to have a set workflow management system. Companies with structured and standardised onboarding processes experience 54% higher productivity from their newly employed team members, and twice as high a level of engagement.
This shows it is vital to set up clean systems, with emails and checklists prepared. That way you know exactly what needs to happen, when it needs to happen, and who will be doing it.
This is relevant not only on the first day when the employee comes, but even before they start with you. The more comprehensive your plan is, the better your employee will be able to engage and perform. This will increase their confidence and of course, it also means they're more likely to stay with you for the long term.
Onboarding New Tech
The second area of onboarding often needing more thought, is onboarding new tech. This means for example, when you're onboarding new software and new apps, or when you are moving to a new website. Even when you're using your new accounting software.
Whatever the technology is, it's really vital that you train your team up to use it properly, and make sure you develop processes around onboarding any new tech. Studies show that newly learned digital skills have a lifespan of around two years. What this really means is that ongoing cycles of training need not only be set up, but also updated and maintained. Anchor such processes into your ongoing technological development for your business.
Onboarding to New Positions
Third, you need to be onboarding to new positions. It is one thing to welcome a new hire. It is another to take an existing employee and train them up for a new position. Oftentimes the new position is assumed to have the knowledge they need already, but the reality is they all too often don't.
A 2017 study revealed that 83% of employees with an opportunity to take on a new challenge, say they're more likely to stay with the organisation. Your employees want training. They want to move across into new areas of development. They want to be able to add increasing value to you and secure their own employment. So making sure you have clearly defined onboarding processes that allow them to move around your company is absolutely vital.
Onboarding to Promotions
The same can be said when you're onboarding to a promotion. When you're accelerating your superstar employee up the ranks through your company. For any employee, professional development and career growth opportunities are very important to their decision to stay with a company or leave.
Another study shows that a whopping 58% of managers said they didn't receive any management training at all. I know this has happened to me, I've been promoted without a single skerrick of training. Putting a person into a leadership position without training them is setting them up to fail, which includes the people they are leading, so make sure you're onboarding your managers as well.