We have always known that change happens in business. It is a natural part of building a business over time, and integral to stages of growth. Of course this last six months has seen an amazing amount of change being thrust upon us. These changes mean it is now a requirement for us to adapt with innovation and creativity.
In May the ABS did a study, showing more than 50% of businesses in every industry reported operating under modified conditions. For those in small businesses (those with less than 20 employees), they found that 73% are operating under modified conditions.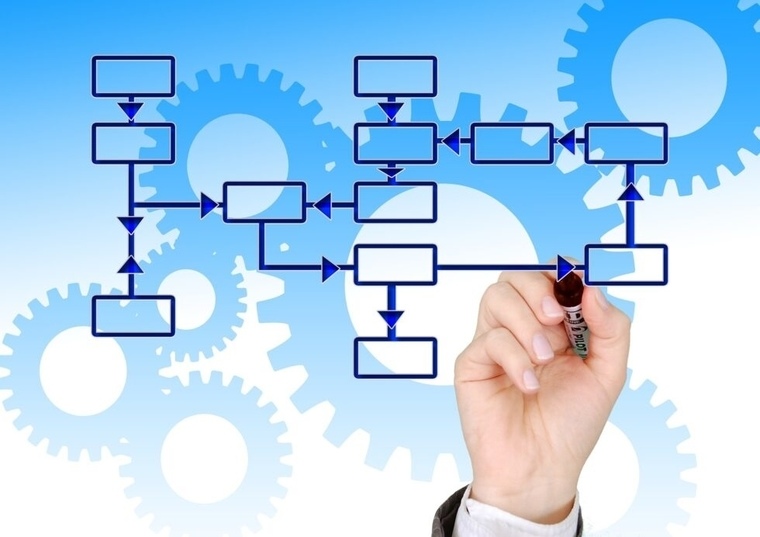 "Sometimes good things fall apart so better things can fall together." Marilyn Monroe
At the moment, the business environment is universally different. We're working differently, we do different things to get our jobs done. Even for businesses that are trading as normal; 26% of those businesses have still reported changes in their employment arrangements.
We have seen widespread change over the last six months, and yet we're all getting through it. It really is quite remarkable, but continuing that success relies on us creating the processes for change. So today I wanted to look at some key points of how your business can shift and move with the times.
ANCHOR INTO CORE VALUES
First of all, make sure that everything you do anchors into your core values. Core values are going to bring certainty in the face of change, and certainty is what people need. People don't resist change itself, they resist the uncertainty that often surrounds it. So when you make sure those core values are standing strong and are water tight, it will create the confidence you need. People need to approach change with a positive attitude, confident in what the focus and the outcomes will look like.
EMPOWER TEAM TO LEADERSHIP
The next thing you can do is empower your team to leadership. Every team member has a role to play, but the more they are empowered to do this autonomously, the better. Every team member can be a leader if you let them, this is how your business becomes robust to change. When they independently create workflow processes themselves, you see them taking the initiative in how they're going to work. When they become responsible for developing management resources, your business will definitely be stronger for it.
DOCUMENT HOW THINGS ARE DONE
The next thing you should do is document how things are done. If your business processes documentation has been setup before the pandemic, moving your staff to work from home would have been a lot simpler and more direct. There would have been a sense of certainty, and there would have been resources to rely on to transition into that period. Always make sure you're documenting how things are done and keep that documentation up to date.
MAKE ACCESSIBILITY A FOCUS
Once you have your resources sorted, you need to make accessibility a focus. This means keeping everything that people need right at their fingertips. This is true whether it is workplace documentation, software that you're using, or communication and accountability tools. By making sure things are stored in the cloud centrally, that passwords are easily accessible, and that people know where to find things, your business will be resilient to change.
PRIORITISE BEING LEAN
Finally, to create a business that can thrive through change, prioritise being lean. This involves keeping expenses low, and cutting out any overheads, or any indulgence that is not required to run the business. Creating a business that can change and thrive, regardless of the challenges, is absolutely essential to keeping it running successfully. Do this by making sure there is no excess fat being held onto out of habit, and you trimmed everything right back to where it should be.
There is nothing that excites me more than seeing businesses that are robust and resilient tackling change head on with confidence. Focus on what really matters to get through this period of change, and your business will be bigger and better than ever.