Millennials are generally described as those born in the 1980s and 1990s, which means the oldest members of the generation—also known as Generation Y—began entering the workforce in the late 1990s and early 2000s.
Generally, millennials exhibit characteristics and habits that significantly differ from the previous generation. As the age group that experienced life with and without the internet, they are innovative and tech-savvy. On the other hand, they are stereotyped as an entitled generation who are used to getting what they want and doing whatever they please. Given the reputation that millennials have, this seems a strange thing for me to say. And yet in building my own team of millennials, also being a mother to millennials myself, I have found time and time again, that the needs millennials bring to the workplace are the exact opportunities that business owners need to develop systems and processes for growth.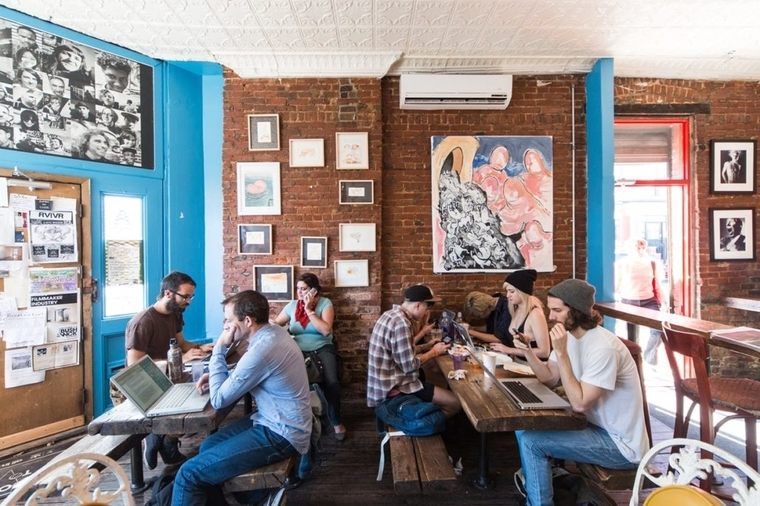 "I believe that leaders and leadership teams working together in a proper design will run the business more effectively than by hierarchical, command-and-control managing."– Marvin Bower
I'm about to run through five opportunities that the Millenial workforce need in a really positive workplace environment that brings out the best in them.
CLEAR INSTRUCTION:
Millenials need to know what is required of them to work through the task, and what the task looks like at the other end when it's done well. But then, if you're running a team of employees of any age, isn't this something that you should be providing for all of your workers? Clear instruction is absolutely vital for teams to be able to perform consistently well. This looks like creating documentation, creating diagrams and flowcharts, creating video instructions, all of that sort of support to make sure that your team knows exactly what they should be doing, and how to do it.
AUTONOMY:
The next thing that millennials need in particular is autonomy. But again, isn't this the sort of attitude that we want to employ and encourage all of our workers? Millennials are results-oriented, but they want to maintain control over how and when they work. They need to know that they're doing a great job, but they want to be able to do it on their own, working independently, without you supervising every step of the way.
VARIETY:
Millennials like to have variety in the workplace where they don't get bored. When you're able to function across multiple departments engaged in multiple tasks, it keeps the work Interesting. Why don't you go ahead and cross train the millennials so that they are able to take on more than one function in your business? And at the same time, do that with all of your team members. Because doing that provides stability, it means you can cover each other. In the case of absence, it means that people are able to be promoted either across or up through your company, because of being empowered with the skills to do that.
FLEXIBILITY:
Your millennial workforce need to know what a good job looks like. They need to be set up to work with autonomy, having variety, and they work, but they also need flexibility in the structures that gets the work done. Now what this looks like is having flexibility in the work spaces, so that different places can be used to get jobs done. It also means having flexibility in the way that the job is done in terms of time. It's really important for business owners to have a good clear look at exactly what they require from their employees in terms of output and what they can give back in terms of flexibility, making that work arrangement work for unique individuals who are who are running various lifestyles. Having that flexibility in whatever arrangement is provided, is paid. It will be great for your millennials, but it will also allow you to build the structures you need to grow every season.
VALUES:
Millennials want their work to have meaning and purpose beyond money. They will go above and beyond so long as there's a strong work culture and value in their organization that are aligned with their own motivations. So it's really important that when you're leading your team, particularly your team of millennials, that you should show the very clear relationship between what's being done on a regular daily basis, and why it's getting done. And why that is so important. Give your team something to invest in, Give your millennials something to believe in. And they will not only work hard for you, but they will work loyally for you.
The new generation introduces its challenges to the workplace, but it also brings unique assets that should not be ignored. Employ these strategies, not only to build your team, but particularly to empower millennials to take up their role in terms of your business growth.