My work with growing businesses has painted a pretty clear picture over the years of the things that need to be running well to prepare the operation for lasting growth. There are a handful of areas in every business that act as a reliable indicator of whether the business is ready to scale. You see, scaling is often confused for simple growth. Many people think "scaling up" just means acquiring a lot more customers.
But the difference between growth and scaling is like the difference between running faster and building a business vehicle. Scaling your business means creating a foundation that can serve more customers with the same resources. It's not something you do once. It's something you'll do regularly throughout the life of your business. From running to bicycle, to the car, to train, to the aeroplane.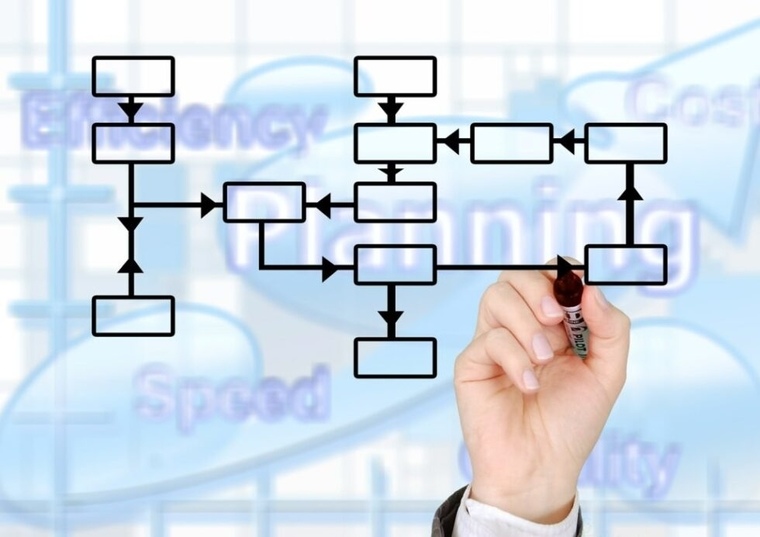 "Don't limit yourself. Many people limit themselves to what they think they can do. You can go as far as your mind lets you. What you believe, remember, you can achieve." –Mary Kay Ash, Mary Kay Cosmetics Founder
Successful scaling is filled with challenges. If you're not careful, it's all too easy to make cash flow mistakes, overvalue certain sales, hire the wrong people or even let your customer service fall behind. You might want to take a look at how these things are working in your business:
Emails
A business with a healthy capacity for growth or even scaling has systems in place for email management right across the board. There are filters in place to prevent spam, and a well-established filing system to store emails that need to be kept. Email templates are used well to save time, and emails are scheduled for sending in advance to create efficiency. Most importantly, sufficient time is given to each member of the team to keep up with their inbox.
Filing
When people can't find what they need to work they waste time either searching for the resource or recreating it all together. A business ready to scale has well-organised systems for resource storage and retrieval stored securely in the cloud. All of the members of the team know how to maintain this system and use it well. There are no confusing, messy duplicates, and no personal copies tucked away on people's desktops.
Communication
Every member of the team in a business set to scale uses tools for communication that promote clarity, transparency, respect, and efficiency. Misunderstandings are kept to a minimum because the information is passed on clearly through systems that function well. Set times and tools are created to plan for clear communication, and people expect to work within these frameworks to contribute. Most importantly, there is a culture of respect, acceptance, and camaraderie in the company, so people can enjoy being acknowledged and appreciated for their participation.
Systems
Workflows in productivity when a business is ready to scale. Technology is used strategically to automate as much as possible, and members know how to maintain these systems to make output reliable. Smart technology is used across every area of the business to enhance customer experiences, marketing and advertising, production and logistics, and team support. New opportunities can be maximised quickly by a business that uses technology well.
Operations
A business can grow only when its daily operations are well documented, and every member of the team knows how to perform well. More than that, team members are held accountable for this excellent work standard by leaders who monitor their performance. The culture around this management is one of support and continual improvement. It is not about punitive surveillance, but about finding opportunities to support and reward staff.
Can you handle more customers with your current systems, tools, and people? If so, then focus on acquiring new customers, creating referral partnerships, and whatever you've outlined in your marketing strategy. But if you can't handle more customers with your current business organisation, it might be best to take off your marketing hat for a while and focus on creating systems to automate and outsource your non-core functions.
Sometimes building systems and developing procedures doesn't seem like growth, but that side of your company has to evolve too. As you take the time to lay the right foundation for your startup, you'll be able to create a framework that helps you build up your strengths and overcome your weaknesses. By ensuring that your growing business is truly prepared to scale, you'll enjoy long-term success as you grow your business.