A lot of businesses are working from home right now, and if this transition is not managed well, it can create problems with leadership and connectedness. It's really important that we care for our staff, even when they are not working in-house. As leaders, we must keep the team connected to each other and the ultimate aims of the company.
In 2019, ABS data revealed that 90% of workers believe that their immediate supervisor cared about their health and well being. It's vita; that we continue such a positive experience for our workers, even when they're working from home. The data also showed that 90% believe strongly in the purpose and objectives of the company. Again, it's these sorts of things that we need to be maintaining, even when the nature of our workplace is shifting.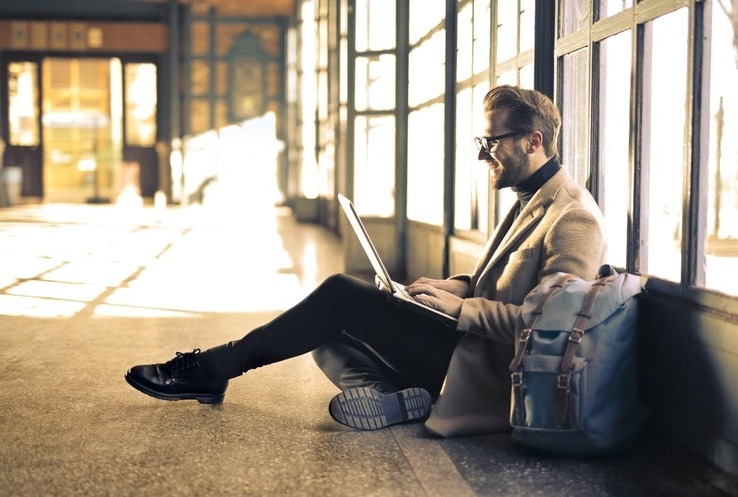 "The only safe ship in a storm is leadership." Faye Wattleton
Whether the changes are temporary or permanent, working from home requires that people stay connected. Let's have a look at how we can maintain continually high standards, even when workplace routines are changing. Here are five principles for delegating to remote staff.
Culture must be maintained:
The first one is that the culture of your company must be maintained. People working from home does not mean your company promise or brand message has changed at all. It's really important that both internally and externally, people are still very, very clear on the core values and ethos of your company. Regardless of where your workers are working from, it's important that everyone understands you are still on track and on point with upholding your company values.
Relationships must stay connected:
The next essential principle to managing remote staff is simply, your relationships must stay connected. Developing daily routines to keep people online and on track is absolutely vital. Humans need to feel supported, they need to feel important, and they need to feel connected. Have daily check-ins, check-in via video conferencing, and make sure to keep emailing regularly. Have a chat running all of the time to stay connected with your team.
Expectations must remain clear:
Expectations must also remain clear when you're managing remote staff. Previously it might have been easy to quickly pass on instruction or give some information. Yet that is not the case when you're working remotely. Go out of your way to clarify exactly what a good job looks like for your team members, and show them that you are invested in supporting them to achieve those outcomes.
Accountability must be upheld:
To that end, the next essential principle is that accountability must be upheld. People need to know that their work is important enough for you to be checking if a good job has been done. When a good job has been done, rewards can be offered. When the job is lacking in quality, then support needs to be delivered. Accountability, whether it be to offer rewards or support, is absolutely vital to keep your workers productive and effective when they're working from home.
Workers must be safe:
And finally, workers must be safe. It's vital that your online environment be safe and secure, and you continue to uphold the collegial support and rapport that you held so dearly when in your own workplace. It's also important that they have access to adequate workspaces. Making sure that the safety needs of your team are met is really crucial to keeping people on track when they're working from home.
Here is a really great quote from Faye Wattleton to finish up: "The only safe ship in a storm is leadership". As the business leader, it's time to step up and lead the way by managing effective remote work environments, able to serve all the people in your business community.