Managing business processes well gives you a gigantic head start if you ever want to sell your business. Selling your business is a big deal! You have put a lot of work, and a lot of yourself, into this venture. So when you decide it is time to sell, you want to make your business attractive to potential buyers. You want a reward for your work. Today we will look at one of the best ways to make your business super sellable.
Managing business processes well is at the very centre of your business value. It's a value you can create yourself. This is literally how I've sold businesses in the past. It's how I help people sell their businesses in my everyday work now with my clients.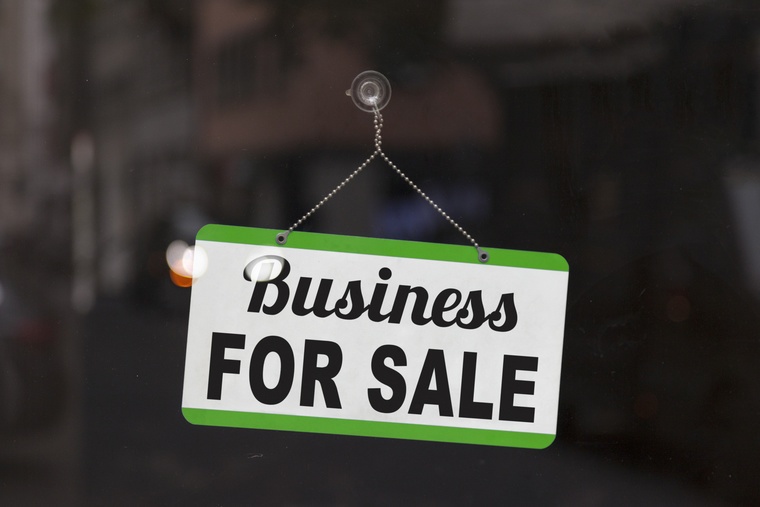 "To The Entrepreneur, the business is the product." Michael E. Gerber
All businesses need to create profit to be successful. But it's one thing to make a profit, it's entirely another thing to have your processes tight and well documented. Solid systems show any future buyer the business makes money literally on the strength of its processes. Systems that will keep running without them, no matter the situation.
Michael Gerber, the author of the E-Myth, my favourite business book of all time, said this amazing quote, "To the entrepreneur, the business is the product."
Working on your business, not in it is the name of the game. Once you have your systems in place, they will work for you to create that saleable asset you want. A business running on good solid processes is a very attractive opportunity to a potential buyer. So, if you're thinking about selling your business, it makes sense to prioritise your process development.
Your systems should be designed to function beautifully right through the handover to any new buyer. The unique way you and your team perform routine functions in your work defines the operational value of the business itself. This is where you see if your business is an asset, or simply a job that makes money.
Business Manuals
Managing business processes becomes a lot easier when you have a central reference to work from. This is where you use your business manuals. Your business manuals are like the Bible of your business processes. As you and your team are performing your routine tasks these should be documented in your business manuals. Processes for Marketing, Client Service, Accounting, and Team Care are all recorded in a central place for easy reference. Perfect for you now, and your potential buyer later.
Organisation
The organisation is super important here. There is no point in having great business manuals if finding them becomes a chore. Organise your manuals into easy-to-find categories. You will need to choose categories that make sense. You will likely need one for marketing, another for operations, another category for finance, and so on.
In part two of organising, create a dedicated space for your business manuals to existing in. A centralised space online, and a folder for your process documentation to go. From this centralised point, you will then have a place for your specific process documents. Anyone using it will be able to follow the logical path to what they need.
Creation
Of course, you will need to create the manuals. Set up the template first in a nice clear word document or Google sheet. Then gather the resources you already have, like checklists and some steps written up. You might even have videos made up. The idea here is that you pull everything you have into that one folder.
After that, you will also need to add more content. When you see what you already have, you'll be able to see where the gaps are. This is the opportunity to fill in those gaps. Go right ahead and start to list out the additional processes you need to document. Make sure that every step that's happening across every area of your business is captured in those business manuals.
Using Them!
Using your business manuals embeds them in your business. Make sure your team is involved here. Get them to contribute by creating and compiling documentation. Check that documentation doesn't just sit static in your filing system, instead of linking it to daily tasks.
In your software, every time a task is scheduled you'd have a link that goes back to the steps in those centralised manuals. That's how the workflow can be improved and how the value of those manuals can come alive. Managing business processes begins to automate itself as all these pieces come together.
And then of course the last step. Reviewing those manuals regularly at least once a year. Doing this will keep them up to date, and it will mean that the steps are not going to be confusing or stressful. New staff or potential buyers will be able to see your processes in place and easily slip into using them.
Business manuals are an important way for you to simplify and accelerate workflow. Managing business processes becomes smoother. When a potential buyer sees what has been put into place, they will be able to say "Yes, wow, your business stands out!" "This is impressive." "This business is built on systems that are proven to create profit."
Now, who wouldn't want to buy a business like that?