It's easy to emphasise accountability with your team, but not so easy to tell them how to be accountable. It's even harder to make them want to be accountable — especially since many business leaders forget they are the role model for accountability. Many owners don't audit their actions to make sure they always practice what they preach.
To effectively implement a strategic plan or carry out a complex project during any stage of business growth, a culture of accountability needs to be developed throughout the company. To achieve this, you must set up a robust KPI schedule to track the performance of the people in your teams. There are endless things that you can track and measure in your company, but some are simply more valuable than others. And if you get your KPIs right they will contribute directly towards ongoing growth in your business.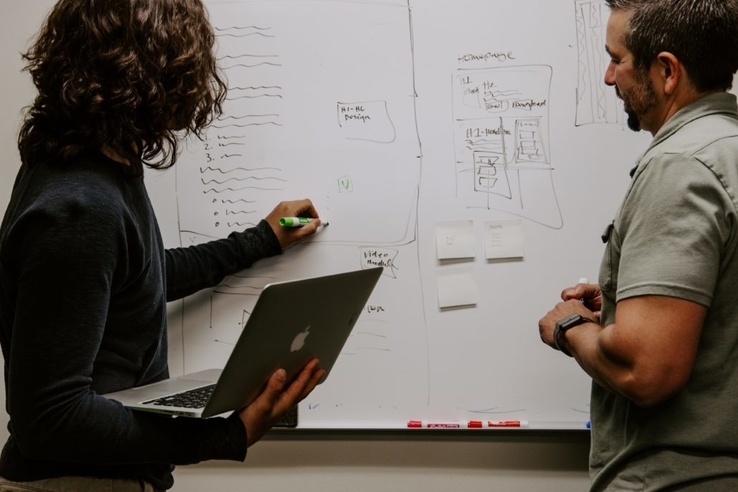 "Reduce your plan to writing. The moment you complete this, you will have given concrete form to the intangible desire." Napoleon Hill
Let's take a look at the five key factors to consider when you're setting up a robust KPI schedule to track the performance of the people in your teams. Effective KPIs will be:
COUNTABLE:
It almost goes without saying, but of course, KPIs need to be measuring countable things. Trying to measure subjective things like people's feelings, experiences or opinions just won't work. But what you can measure is their response in a survey, actions that they do, or perhaps feedback they provide. For your KPIs to help build that culture of accountability in your staff, they need to track items that are measurable and finite.
FOCUSSED ON SOLVING PROBLEMS:
We all have challenges and solving them is how we continue to grow our business. Making sure your KPIs tap into the heart of your business problems is essential. Track the performance that can solve that problem in your business. It will allow your KPIs to keep you on the straight and narrow across every challenge. Whether you want to improve your sales, increase your revenue, or improve the engagement of your team, KPIs offer a valuable tool to keep your finger on the pulse of your business progress.
SET TO ACHIEVE THE COMPANY MISSION:
Your KPIs should be used to track your progress towards the vision and mission of your company. Make sure that some of the KPIs you set up for your business measure how well you're travelling as a company. Use your KPIs to inform the achievement of the big picture aims you have for your business.
SET TO TRACK PROGRESS:
When developing your KPIs, you are best to set specific indicators which measure items directly connected to the fulfilment of your company promises. These promises are going to be to your staff, people in your team and also your customers or your clients. You want to set up some very clear promises that your people can rely on. Having KPIs that track your progress there will mean you develop a great reputation in the marketplace. This is how people will come to regard you highly, like in the old traditional saying that they know, like and trust you.
SUSTAINABLE:
And finally, your KPIs should be sustainable. This comes down to your ability to track and measure and monitor the rolling out of that KPI schedule. You should have routines for checking in with the tools you're using to track and measure and then reviewing the data. This will give you the feedback you need to ensure your KPIs are working. Use them to enhance the experience for the people in your workplace, increase revenue profitability in your business, and create raving fans. This can all come when you have a well-maintained system that tracks exactly how well you're going across all those fronts.
When leaders are committed to their accountability, they can make a positive impact on their organisation's culture. This will lead to alignment and success across the entire organisation.