Navigating the E-Commerce Voyage with a Trusty Ally
Running an e-commerce business is quite like helming a ship through a sea of opportunities. The e-commerce industry, a vast ocean of potential customers, offers unlimited potential for growth. But, amid this boundless sea of prospects, a ship captain—like a business owner—cannot and should not do everything alone. That's where the role of a virtual assistant for e-commerce comes into play. They're like the faithful first mate of your e-commerce ship, always ready to take on multiple tasks to ensure a smooth voyage.
E-commerce Virtual Assistant: The Secret Weapon of E-commerce Success
A virtual assistant, in the simplest terms, is a professional who provides various services to businesses from a remote location. They can manage social media accounts, handle customer enquiries, perform market and product research, write product descriptions, manage product listings, and a multitude of other important tasks.
However, an e-commerce virtual assistant (or E-commerce VA) is a cut above the regular virtual assistant. They specialise in handling all the tasks specific to online businesses, acting as a catalyst for growth and success. For most business owners, they're not just an asset—they're the secret weapon to remain competitive in the rapidly evolving e-commerce landscape.
The Rising Need for Virtual Assistants in E-commerce
E-commerce business is booming. As more customers switch to shopping from the comfort of their homes, the pressure on e-commerce businesses to provide a seamless shopping experience is increasing exponentially.
Managing inventory, order processing, handling customer complaints, maintaining an e-commerce store or e-commerce website, and engaging potential customers on social media platforms—all these are just the tip of the e-commerce iceberg. It's an immense workload that calls for experienced virtual ecommerce assistants.
Revolutionising Your E-commerce Business with a Virtual Assistant
As a business owner, your primary focus should be on strategy, growth, product sourcing and innovation—not getting bogged down by time-consuming tasks. So, how can a virtual ecommerce assistant help in these situations?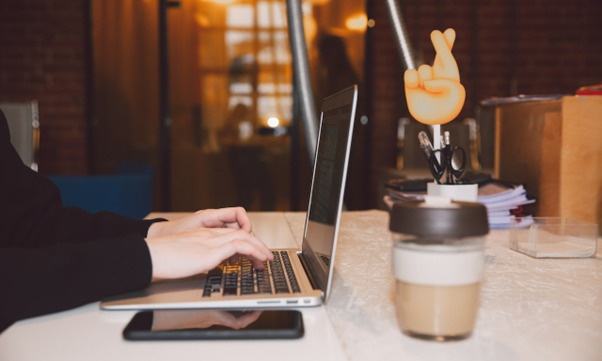 Imagine having an extra pair of hands to help manage your online store, or a second brain that stays up-to-date with the latest trends and changes in the e-commerce world. . Virtual assistants can help perform various tasks, freeing you to focus on other important aspects of your business. The result? More sales, satisfied customers, and a more efficient e-commerce business.
The Wide Array of Tasks an Ecommerce Virtual Assistant Can Handle
From handling customer enquiries to managing inventory, an e-commerce virtual assistant can manage a plethora of tasks. Let's break down some of these:
Customer Service:

Managing customer complaints, and enquiries, and ensuring customer satisfaction.

Inventory Management:

Keeping an eye on stock levels and managing product listings.

Marketing and Promotion:

From keyword research and SEO optimisation to managing social media and PPC campaigns.

Data Entry and Analysis:

Collecting and analysing relevant information to help you make informed decisions.

Website Management:

Ensuring all web pages are up-to-date and optimised for search engines.

Social Media Management:

Engaging with customers across multiple channels, posting timely content, and building your brand's online presence.

Order Processing:

Managing all aspects of order management from processing to delivery.
Remember, these are just a few examples. An e-commerce VA can do more—much more!
Spotting the Right Time to Recruit an E-commerce Virtual Assistant
Knowing when to virtual e-commerce assistant for your online business is just as important as knowing why. When you're juggling a lot of tasks, struggling to respond to customer enquiries in a timely manner, or finding it hard to keep your product listings updated, it's probably time to consider hiring virtual assistants.
Remember, the goal is not just to stay afloat but to sail smoothly and successfully.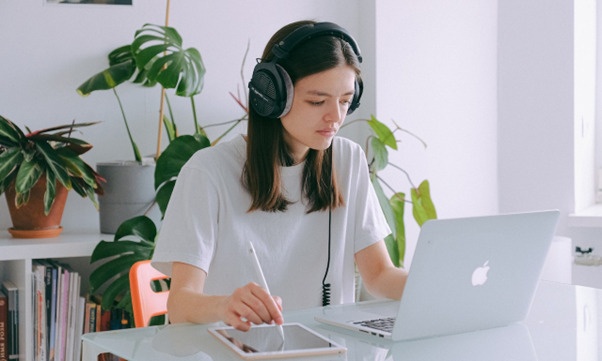 Understanding the Cost-effectiveness of a Virtual Assistant
One of the most compelling reasons to hire an e-commerce virtual assistant is cost-effectiveness. Unlike full-time employees, an e-commerce virtual assistant doesn't require office space, equipment, or employee benefits. Plus, they often work on a flexible schedule, which means you're only paying for the hours worked or the tasks completed. It's a win-win!
Perks of Having a Virtual Assistant in E-commerce
The perks of having a virtual assistant in your corner are more numerous than the products in your inventory. Some of the most noteworthy include:
Flexibility:

VAs can adjust their schedules to meet the needs of your business.

Expertise:

Most VAs bring a wealth of experience in various e-commerce sectors.

Cost Savings:

No office space or equipment is necessary, and you only pay for the hours or tasks you need.

Productivity Boost:

With a VA handling routine tasks, you can focus on strategic growth initiatives.
Choosing the Right E-commerce VA
Choosing the right e-commerce assistant for your business is a decision that shouldn't be taken lightly. Consider their experience in e-commerce, their skills and competencies, and their communication style. Platforms like freelance marketplaces offer a vast pool of potential VAs.
Integrating a Virtual Assistant into Your Business Operations
In the grand scheme of an e-commerce business, the integration of e-commerce virtual assistants can offer a strategic edge. For most business owners, navigating the e-commerce landscape is akin to traversing an unfamiliar path. Every step counts, and having a reliable e-commerce assistant to manage multiple tasks can make the journey less daunting and more efficient.
An e-commerce virtual assistant becomes a critical part of your team, adding value through their expertise in various tasks. They can manage your e-commerce website, keep your inventory updated, create enticing product descriptions, and ensure a seamless customer experience. These dedicated professionals can be a vital cog in the machinery of your online business, ensuring its smooth operation.
Ecommerce Virtual Assistant Services: An Overview of What's on Offer
As diverse as the e-commerce industry itself, the services offered by virtual assistants are incredibly varied. From inventory management to customer service, and from managing social media to performing market research, a skilled virtual assistant can handle an array of tasks.
Moreover, e-commerce virtual assistants offer their services online, making them accessible to e-commerce businesses worldwide. Imagine having a dedicated professional handling your Amazon virtual assistant needs, or someone skilled in keyword research to boost your search engine rankings. The range of services available from a virtual assistant is as vast as the ocean of e-commerce itself.
The Role of E-commerce Virtual Assistants: Delegation and Collaboration
In the ever-evolving e-commerce industry, an e-commerce assistant often acts as the linchpin that holds various other aspects of the business together. They are adept at managing inventory, responding to customer inquiries promptly, maintaining an up-to-date product list, and ensuring a seamless shopping experience for your customers.
Delegating these tasks to a skilled e-commerce virtual assistant can free up valuable time for business owners. It allows them to focus on strategic growth and stay competitive in a fiercely competitive marketplace. Plus, an experienced virtual assistant can bring fresh insights and innovative ideas to the table, collaborating with you to drive your business forward.
The Pathway to Efficiency: Optimising Your Ecommerce Business with an Ecommerce Virtual Assistant
E-commerce businesses are often rife with time-consuming tasks. From managing product listings to ensuring customer satisfaction, these tasks can eat into your valuable time. But with an ecommerce virtual assistant on board, your business operations can take a turn towards optimisation and efficiency.
A virtual assistant can help streamline your business processes, making them more efficient and effective. They can take care of data entry, market research, social media management, and more, allowing you to focus on more important aspects of your business.
The Future of E-commerce: Harnessing the Power of Virtual Assistants
Looking ahead, the future of e-commerce appears more exciting and challenging than ever before. And in this future, experienced virtual assistants are set to play a central role.
With a virtual assistant at the helm of your e-commerce operations, you can ensure your business stays ahead of the curve. They can help you make informed decisions, keep your website content updated, respond to customer queries promptly, and ensure your products are visible and appealing to your target audience.
As your business expands and the workload increases, your virtual assistant can scale up their services accordingly. They can manage orders from multiple channels, keep track of emerging trends, and offer valuable insights into customer behavior.
Frequently Asked Questions
Q: What specific tasks can an e-commerce virtual assistant handle?
A: They manage inventory, process orders, handle customer service, oversee social media accounts, write product descriptions, conduct research, and assist with data analysis.
Q: How cost-effective is hiring a virtual assistant compared to a full-time employee?
A: Virtual assistants work remotely on a contract basis, saving you costs on office space, equipment, and employee benefits. You pay only for hours worked or tasks completed, making them highly cost-effective.
Q: How can a virtual assistant contribute to the strategic growth of an e-commerce business?
A: By managing daily tasks, they free you to focus on growth. They can also provide market insights, stay updated with industry trends, and suggest process improvements.
Q: How can a virtual assistant optimise the efficiency of an e-commerce business?
A: They handle time-consuming tasks, ensure quick responses to customer enquiries, and keep your product listings updated, thereby improving overall business efficiency.
Q: What should I consider when choosing a virtual assistant for my e-commerce business?
A: Look for experience in e-commerce, relevant skills, a matching communication style, and flexibility in terms of availability and dealing with different time zones.
Tying it all together: The virtual assistant advantage
In essence, a virtual assistant offers the triple advantage of expertise, efficiency, and cost-effectiveness. They can handle a wide range of tasks, become a valuable asset to your business, and contribute significantly to your success in the dynamic world of e-commerce.
E-commerce virtual assistants are an investment in the future of your business. They enable you to focus on the strategic growth of your e-commerce store while they manage the day-to-day operations. Their job description might be vast and varied, but their primary role is to ensure your business runs smoothly, grows steadily, and exceeds customer expectations.
So, isn't it time you hopped on the virtual assistant bandwagon and unlocked the full potential of your e-commerce business? Your customers, your bottom line, and your peace of mind will thank you for it.
So, business captains, are you ready to find your trusty virtual first mate?