Harnessing the Power of Social Media – An Introduction
Our increasingly digital world has birthed an exciting playground for businesses – the realm of social media. But as enchanting as it is, managing a business's online presence can be akin to taming a wild stallion.
The solution that creative professionals are turning to? A social media virtual assistant.
The Unsung Heroes of the Social Media Realm – Virtual Assistants
A social media virtual assistant (VA) is your 21st-century knight in shining armor. They handle a range of tasks, from crafting engaging posts to managing ad campaigns, and tracking performance metrics.
Whether you're an artist, a marketing maven, or a wellness guru, the magic of a social media manager lies in their ability to shape-shift according to your business needs.
They're not the same as a social media manager. The latter takes a more strategic role, while the VA is your hands-on, get-it-done champion.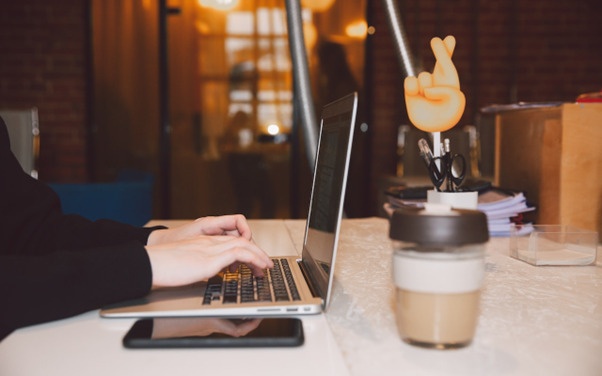 The Art and Science of Social Media Management
Effective social media management is both an art and a science. It's about nurturing leads, consistently posting relevant content, and engaging with your target audience. But for a business owner, managing social media can feel like juggling knives while riding a unicycle. It's tricky, time-consuming, and fraught with potential blunders. That's why business owners, like yourself, are searching for efficient, cost-effective ways to manage their social media presence. And that's where a social media VA steps in.
The Mighty Titans of the Internet – Social Media Platforms
Facebook, Instagram, Twitter, LinkedIn – each social media platform is its own unique beast, requiring a different strategy, content type, and engagement style. For example, you wouldn't post a meticulously edited photo on LinkedIn, nor would you share an industry report on Instagram.
Your virtual social media assistant can create content, manage, and grow your presence on these platforms, allowing you to focus on what you love – improving the human experience for your clients.
The Power of Active Social Media Accounts
An active social media account is like a bustling marketplace. It attracts customers, encourages engagement, and creates a sense of community.
But keeping your social media accounts active is a never-ending race. It's not just about publishing tools or scheduling posts. It's about curating content, responding to comments (especially the negative ones), tracking the latest trends, and so much more. A social media VA helps keep your accounts lively while ensuring your brand stays consistent.
Why a Social Media VA Could Be Your Business's Best Friend
A social media VA offers more perks than a pocketful of magic beans. Some of these benefits include:
Time: They take on the time-consuming tasks, freeing you to focus on business development.
Consistency: A steady stream of posts helps keep your audience engaged and your brand on their minds.
Cost-effective: Hiring a full-time employee may offer similar benefits, but at a much higher cost.
Expertise: Experienced professionals who stay on top of the latest trends.
Working with a Social Media VA – What's in Store?
A social media VA isn't just about handing off tasks; they're an extension of your team. They help create and manage your content calendar, coordinate with other team members, and provide regular updates on your social media performance. But it's not just about work. The best social media VAs are those who understand your vision, your passion, and your business.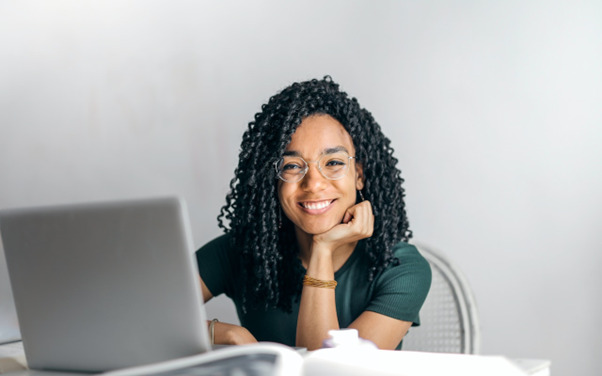 Picking Your Social Media Champion – How to Choose the Right VA
Choosing a social media VA is like picking a partner for a three-legged race. You need someone who matches your pace, understands your direction, and can help you recover when you stumble. Consider their experience, skills, and compatibility with your business. Remember, a good VA is more than just a skilled professional; they're an ally in your journey to growth.
Putting the Power in Your Hands – Developing Your Social Media Strategy with a VA
When you hire a social media VA, you're not simply passing off the reigns; you're inviting them to join you in the driver's seat. Together with a social media manager, you can develop a social media strategy that reflects your brand's identity and resonates with your target market. While social media VA's are not typically the ones creating the strategy, it's critical that they understand the strategy in mind.
The beauty of this partnership is that it combines your in-depth understanding of your business with their expertise in social media marketing campaigns.
Finding the Right Fit – Aligning with Your Brand Voice
The voice of your brand is unique. It's like a fingerprint that sets you apart from the crowd. Your social media VA should be able to emulate this voice in every post, comment, and interaction. This alignment ensures a consistent online presence, making your brand recognisable across different social media platforms.
Going Beyond the Norm – The Role of a VA in Content Creation
Content creation isn't just about crafting posts; it's about telling stories, sharing insights, and sparking conversations. Your social media VA can assist in content creation, from brainstorming ideas to scheduling posts. They can also repurpose existing content, giving it a fresh spin for different social media sites.
Nurturing Relationships – Engaging with Your Audience
Engaging posts can capture attention, but it's the interactions that build relationships. Whether it's responding to comments, addressing queries, or even managing negative feedback, your social media VA can help nurture these relationships. Their role extends beyond just creating engaging content; they are the link between you and your audience.
Keeping Up with the Times – Staying on Top of Trends
The digital landscape is constantly evolving, and staying relevant means keeping up with the latest trends. Your social media VA can monitor these trends, ensuring your content stays fresh and appealing. They can also experiment with new types of content and platforms, such as video editing for short-form video content or exploring new social media channels.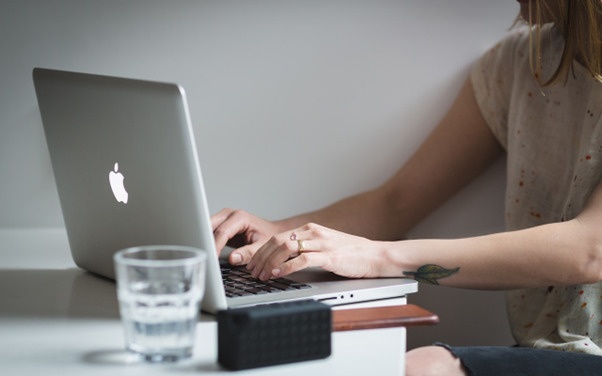 The Gift of Time – Streamlining Your Workflow with a VA
As a small business owner, every minute is precious. By delegating social media tasks to a VA, you're essentially buying time. Time that you can use to focus on your core competencies, strategise for business growth, or even just catch your breath amidst the hustle and bustle.
The Making of a Successful Partnership – Communication is Key
Clear, consistent communication is the backbone of a successful partnership with your social media VA. Setting expectations, sharing feedback, and regular check-ins are crucial. After all, your VA is not just a service provider; they're an integral part of your team.
Unveiling the Hidden Potential – The Power of a Virtual Assistant
As you continue to grow and evolve, your social media VA is right there with you, adapting to your changing needs, helping you leverage your social media presence to attract new leads, and ultimately making the world a better place, one post at a time.
The Art of Social Media Management – How a Social Media Virtual Assistant Can Help
A social media virtual assistant can take your online presence to new heights. By managing your social media channels and developing a comprehensive social media marketing strategy, they can help you connect with your target audience like never before.
These virtual assistants do more than just post content; they understand the nuances of each platform and optimise each post to resonate with your followers. Whether it's crafting compelling Facebook posts or managing negative comments, a social media virtual assistant is equipped to handle it all.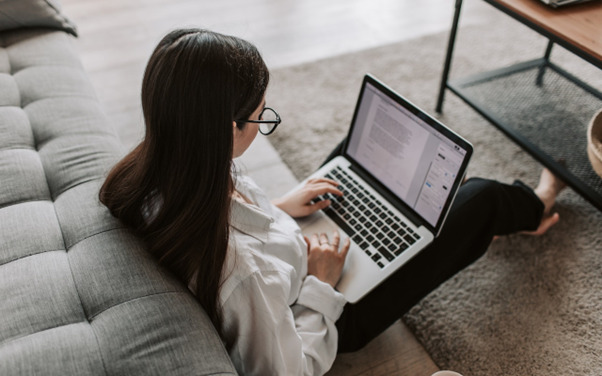 The Power of Posting – Enhancing Your Online Presence
Posting content on social media is an art, and your social media virtual assistant is an artist. They understand that every post is a representation of your brand, which is why they focus on creating high-quality content that captures your brand's essence.
Additionally, they know when to schedule content to achieve maximum visibility and engagement. This ensures your brand always stays on top of the minds of your followers, increasing productivity and potential leads.
The Magic of Marketing – Leveraging Digital Marketing for Business Growth
Digital marketing is more than just an online buzzword. It's a powerful tool that can catapult your business into the spotlight. Your social media virtual assistant understands this, which is why they help to integrate digital marketing principles into your social media strategy. From running social media campaigns to venturing into influencer marketing, they leave no stone unturned to enhance your brand's visibility and reputation.
The Spectrum of Services – How Virtual Assistant Services Can Transform Your Business
Virtual assistant services go beyond social media tasks. Your social media virtual assistant can assist with various other tasks that contribute to your business's growth, including online marketing tasks and calendar management.
By taking care of these responsibilities, they free up your time, allowing you to focus on the core aspects of your business. This way, you can work on your business rather than in your business, leading to increased productivity.
The Freelance Phenomenon – Tapping into the Potential of Freelance Virtual Assistants
Freelance virtual assistants are a gem in the realm of online marketing. They bring a unique blend of flexibility, skills, and experience to the table, making them an asset for any business owner. Your social media virtual assistant can tap into their network of freelancers to source additional support when needed. This ensures you have the resources you need to execute your marketing strategy effectively.
The Quality Quotient – Prioritising Quality Content
Your social media virtual assistant understands the importance of quality content. Whether it's crafting engaging social media posts or curating relevant content for your social media profiles, they ensure every piece is high quality. After all, quality content is the cornerstone of successful social media strategies.
The Nurturing Nudge – Guiding Your Followers Along the Buyer's Journey
Nurturing leads is an essential part of the sales process, and your social media virtual assistant knows this all too well. By creating and sharing content that resonates with your followers at different stages of the buyer's journey, they help guide them towards a purchase decision.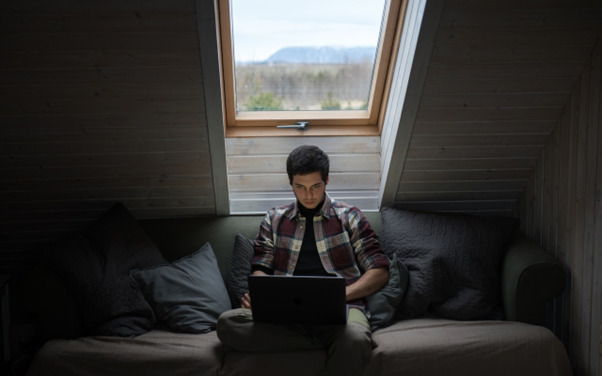 The Final Piece of the Puzzle – Creating a Cohesive Social Media Presence
Your social media virtual assistant is the final piece of your social media management puzzle. By managing your social media profiles, creating content, and engaging with your followers, they create a cohesive online presence that aligns with your brand. As they say, the whole is greater than the sum of its parts, and with a social media virtual assistant, you can experience the power of a unified online presence.
Understanding More About Social Media Virtual Assistants
Before we wrap up, it's essential to address some of the frequently asked questions about social media virtual assistants. While we've covered a lot, there's always more to learn about these digital mavens. With every question answered, you will see how hiring virtual assistants can be a game-changer for your business.
What Other Tasks Can a Social Media Virtual Assistant Perform?
Apart from managing your social media channels and creating engaging social media content, a social media virtual assistant can perform numerous other tasks.
These tasks include online research, customer service, email management, scheduling content, and even tasks related to SEO and website maintenance. The scope of work entirely depends on the needs for your business.
Social Media VA Frequently Asked Questions
How Can a Social Media Manager or VA Nurture Leads?
A social media manager or a virtual social media assistant can nurture leads by creating and sharing content that resonates with your audience at different stages of the buying journey. They can also engage with followers through comments and direct messages, creating a more personal connection and nurturing potential customers.
How Can a Virtual Assistant Help With Content Relevancy?
A virtual assistant ensures that the content relevant to posts on your social media channels is right for your brand and your target audience. They conduct market research to understand the trends, interests, and concerns of your audience, ensuring the content aligns with these insights.
What Makes a Successful Social Media Campaign?
A successful social media campaign is a result of meticulous planning, creative content creation, and effective engagement strategies. Your social media assistant would outline a clear set of goals, create compelling content that aligns with these goals, schedule content for optimal times, and actively engage with the audience to drive the campaign's success.
What's the Difference Between Social Media Managers and Social Media Virtual Assistants?
While the roles may seem similar, there are some key differences. Social media managers typically have a more strategic role, focusing on content planning, brand development, and data analysis. On the other hand, social media virtual assistants might handle more tactical tasks like content creation, scheduling, and engaging with followers. However, these roles can overlap, and the specific responsibilities may vary based on your business needs.
Can a Social Media Virtual Assistant Handle Multiple Social Media Channels?
Absolutely! A skilled virtual assistant is capable of managing multiple social media channels. They understand the nuances of each platform and tailor the content and strategy accordingly. Whether it's Facebook, Instagram, LinkedIn, or Twitter, they can ensure your brand has a consistent and engaging presence across all channels.
Can Social Media Virtual Assistants Work With My In-house Team?
Yes, they can. Social media virtual assistants are professionals who can seamlessly integrate with your in-house team. They can collaborate with your team members, share insights, and work towards a common goal – growing your brand's online presence.
Wrapping It All Up, and Taking the Leap
Navigating the complex digital landscape requires professionals adept at understanding the diverse nuances of social media platforms, like social media virtual assistants. These experts help businesses establish a meaningful connection with their target demographic through strategic, innovative, and sustainable social media management. They skillfully create and manage compelling content, save valuable time by assuming numerous social media tasks, and cultivate leads by aligning content with your brand's voice and values.
A social media virtual assistant is a strategic ally, guiding you through the intricate social media world. They craft a unified, engaging online presence, respond to social trends, and handle the demanding task of managing multiple social media channels. In doing so, they bolster your brand's online visibility, broaden your target demographic, and spur business growth.
Including a social media virtual assistant in your business strategy allows you to tap into social media's power for business advancement. As the digital future unfolds, this is more than a strategic edge—it's a business necessity.