Do you sometimes feel like you're battling chaos in your business? Are those sleepless nights wearing you down? If so, don't worry, you're not alone. For passionate entrepreneurs like us, the thrill of creation often goes hand in hand with the stress of managing everything. But, what if I told you there's a secret weapon that could help manage that chaos? Enter the realm of Amazon Virtual Assistants (VA).
An Amazon VA can be a game-changer for small business owners seeking to optimise their e-commerce platforms, relieve their workload, and turbocharge productivity. This isn't a theoretical claim; it's a tried and tested approach, enhancing both the practical side of your business operations and the intangible culture of innovation that drives success. Ready to discover more? Let's do this.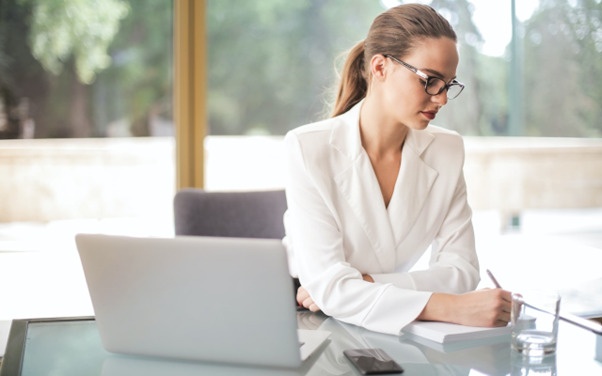 The Value of an Amazon Virtual Assistant: Beyond Cost-Savings
Picture this: A loyal right-hand aide, expertly juggling tasks from customer support services and inventory management to Amazon seller central tools and Amazon ad campaigns. No, this isn't wishful thinking; it's the reality of an Amazon VA's contribution to your business. An efficient VA can create message templates, streamline your inventory management software, and even input negative key terms to refine your product visibility.
When we talk about hiring the right virtual assistant, many sellers think solely in terms of cost-effectiveness. While that's undeniably an advantage, it's merely the tip of the iceberg. VAs not only shoulder time-consuming, repetitive tasks, but they also help you stay focused on the bigger picture, i.e., your creative vision and growing the business.
Unleashing Your Amazon Store's Potential with a Virtual Assistant for Amazon
Imagine being able to delegate tasks like creating message templates, handling administrative tasks, and conducting product research. Well, that's exactly what an Amazon virtual assistant can do. They're adept at managing your online store and ensuring consistent customer service.
Order processing tasks, data entry, keyword research – you name it, they handle it. From maintaining positive reviews to creating shipping labels, these professionals take on the myriad responsibilities that come with running an Amazon store. Not only does this make your life a lot easier, but it also improves your business.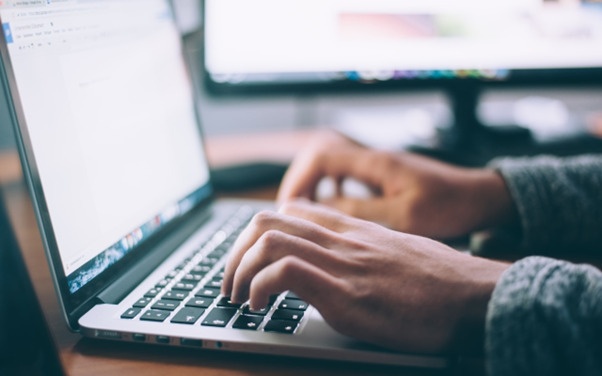 Amazon Tasks: Delegate and Dominate
Now, let's dig a little deeper into how an Amazon virtual assistant helps manage your business. They're not just virtual assistants; they're also Amazon business maestros. Your VA can help you with a range of tasks, including running Amazon ad campaigns, managing discounts, and monitoring analytics.
By handling these essential tasks, your VA not only ensures the smooth functioning of your online stores but also helps maintain a strong presence amongst other Amazon sellers. After all, why should you, the creative engine of your business, have to worry about the nitty-gritty of administrative tasks?
Innovation – the Silent Perk of Hiring an Amazon VA
So far, so practical. But, have you ever considered the role of a VA in promoting workplace innovation? It's all about leveraging their outside perspective. They can generate new ideas, help solve complex problems and bring fresh approaches to your business strategy.
Your Amazon VA becomes an integral part of your team, fostering an open communication approach that can stimulate great ideas and creative solutions. The best part? You get all the same benefits of innovation without the overheads associated with full-time employees.
Driving Innovation: A Strategic Advantage
An Amazon virtual assistant isn't just a task-taker; they're a strategic asset, contributing to your broader business growth. Whether it's securing samples for product sourcing or keeping an eye on market trends, a VA can bring a fresh perspective to your operations.
Their technical skills and ability to conduct proper product research can unlock new opportunities. Just like Steve Jobs transformed Apple with his innovative ideas, your VA can contribute to your organisation's success by suggesting innovative practices and processes.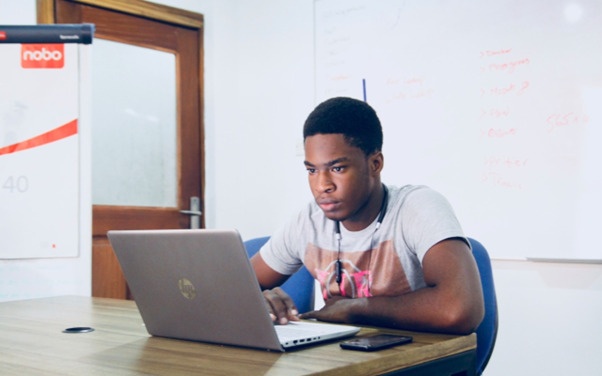 The Power of Ideas: Unleashing the Potential of your VA
Harnessing the creative potential of your Amazon virtual assistant can take your business to new heights. Encourage them to share ideas, start creating solutions for complex problems, and develop innovative strategies. As a business owner, this means that your Amazon business can attract customers and boost sales while they handle the specific tasks that are part of Amazon virtual assistant services. After all, everyone can innovate – it's all about creating a culture that allows great ideas to flourish.
So, while your VA is managing discounts and tracking negative feedback, they could also be brainstorming ideas for your business tasks. It's this blend of administrative efficiency and creative ingenuity that makes customer support a VA a valuable addition to your team.
Innovation in Action: Success Stories from the VA World
Still unsure? Let's look at some real-world examples of businesses that have tapped into the power of Amazon virtual assistants to create successful innovations. These companies, including amazon store owners and store management, have used their VAs to implement new ideas, monitor Google Earth analytics, and even design headline search ads.
By leveraging the unique advantages of virtual assistant services, these businesses have not only improved their operations but also sparked innovative ideas, fostered creativity, and developed winning business strategies while maintaining positive reviews.
Decoding the Right Time to Hire an Amazon VA
You're on board with the concept, but when's the right time to hire virtual assistants for Amazon? Here's the tricky part: The signs might not be as obvious as you'd think. It's not about reaching a specific milestone or hitting a magic number in sales. Instead, it's about recognising when operational chaos starts to hinder your business growth. If managing your Amazon business tasks is becoming a time-consuming task or you're unable to answer customer questions promptly, it's time to consider hiring a VA for order fulfilment.
Innovate to Elevate
When you bring an Amazon Virtual Assistant on board, you're not just hiring a helping hand – you're gaining a creative partner, an innovator, and an invaluable addition to your team. You're signing up for fewer sleepless nights, a less chaotic workspace, and a more streamlined business. A VA, although not a full-time employee, can become as important as one.
In this journey of entrepreneurship, each step matters. With the right support, you can transform your Amazon store from a stressful challenge into an exciting opportunity for amazon store owners. After all, your ultimate goal isn't just to run a successful e-commerce business; it's to create a legacy – a legacy fueled by passion, innovation, and the unwavering desire to make the world a better place.
Remember, every great story needs a trusty sidekick, and for your Amazon business journey, that sidekick is your Amazon VA.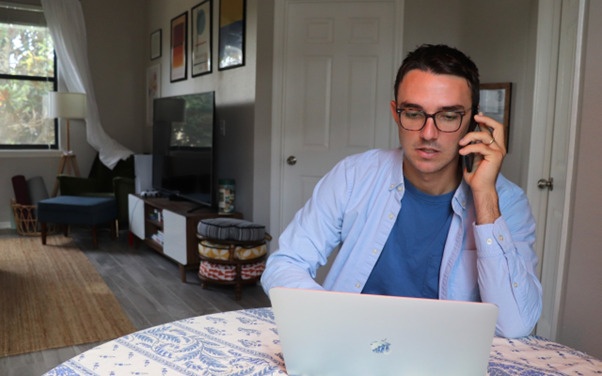 A Strategic Move: Understanding the Role of an Amazon VA
Amazon VAs do much more than simply complete tasks. Their work helps free up valuable time, allowing you to focus on the larger strategic picture. Whether it's expanding your product line, entering new markets, or forming partnerships, an Amazon VA provides the breathing room to strategise, plan, and execute. Your VA can handle the important tasks that enable you to focus on your target market and store management.
An Amazon VA is your eyes and ears on the marketplace. They can spot trends, monitor competitor activities, and alert you to shifts in consumer behavior. This kind of market intelligence can be a vital asset in today's rapidly changing e-commerce landscape.
A Gateway to Global Talent: Sourcing Your Amazon Virtual Assistant
So, where do you find a competent, reliable Amazon virtual assistant? Fortunately, the digital age has brought the global talent market to your fingertips. Online platforms like Upwork and Freelancer host a wealth of experienced virtual assistants who specialise in Amazon e-commerce. The beauty of these platforms is that they provide an opportunity to access diverse skill sets and knowledge from across the globe, catering to the needs of amazon store owners.
There are also specialist VA Agencies set up to help match VA to business – and they take some of the heavy lifting out of the equation for you – allowing you to select the best VA for your business, dependent on their skill levels, experience, and most importantly, culture fit.
Building a Powerful Partnership: Working Effectively with Your Amazon Virtual Assistant
Finding an Amazon virtual assistant is only half the battle. The other half lies in building a productive, mutually beneficial relationship. Clear communication is critical. Set clear expectations, provide detailed instructions, and establish a consistent feedback loop. This ensures that your VA understands their role and your business goals. This collaborative approach is essential for customer satisfaction and maintaining good reviews.
Remember, your VA is not just a worker; they're a vital part of your team. Creating an atmosphere of trust and respect not only boosts morale but also improves productivity and fosters creativity in store management.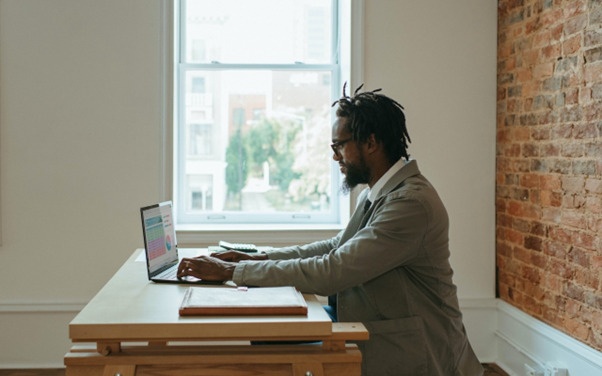 Achieving Scale: How an Amazon Virtual Assistant Facilitates Business Growth
An Amazon virtual assistant isn't just about reducing workload; they're an instrumental component in your business scaling strategy. With their help, you can manage an expanding inventory, handle increasing order volumes, and maintain excellent customer service, even as your customer base grows. Their contribution can be a stepping stone towards becoming a successful Amazon store owner and maintaining good reviews.
Frequently Asked Questions
We understand that delving into the world of Amazon Virtual Assistants might seem a bit daunting at first. You're bound to have a few questions! That's why we've put together this handy FAQ section.
Here, we tackle some of the most common queries around Amazon virtual assistants, aiming to provide clear and concise answers that can guide you in your business journey. From understanding their role in marketing to knowing when the right time is to hire one for customer support, let's address your queries, one question at a time.
Imagine breaking into new markets, launching new products, or even venturing into international marketplaces. These are all achievable goals with the support of a dedicated Amazon virtual assistant, paving the way for sustained business growth.
Do Amazon Virtual Assistants do marketing?
Absolutely, they do! Amazon virtual assistants can help you manage your Amazon ad campaigns, monitor the performance of your store, and employ effective marketing strategies to attract more customers. From running headline search ads to executing successful ad campaigns, they can play a pivotal role in bolstering your brand visibility and increasing sales while maintaining good reviews.
How can an Amazon Virtual Assistant contribute to promoting workplace innovation?
A great question! While their administrative prowess is well-acknowledged, Amazon virtual assistants can also be a valuable source of innovation. By bringing a fresh perspective to your operations, they can generate new ideas, offer creative solutions, and suggest innovative processes. Furthermore, they can help create a culture of open communication and collaboration, fostering the exchange of ideas and inspiring creativity across your team and store management.
How can an Amazon Virtual Assistant enhance my business performance?
An Amazon virtual assistant enhances the performance of your business by taking on numerous time-consuming tasks, allowing you to focus on the bigger picture and store management. They handle everything from customer service to order processing and from data entry to inventory management. Plus, their ability to run ad campaigns, conduct product research, and keep an eye on market trends can provide you with invaluable strategic insights and maintain good reviews.
What are the primary tasks I can delegate to an Amazon Virtual Assistant?
The tasks you can delegate to an Amazon virtual assistant are quite diverse. They can handle administrative work like order processing and managing customer queries for customer support. They can also manage your inventory, run ad campaigns, and even monitor analytics to provide you with key business insights. Additionally, they can assist with more strategic tasks such as product sourcing and market research, making them a versatile addition to your team and store management.The Bottom Line: Is an Amazon VA Worth the Investment?
Of course, hiring Amazon virtual assistants comes with costs. But here's the thing: it's an investment that pays off in multiple ways. From handling various tasks like answering customer questions to more complex duties such as running ad campaigns, your VA allows you to focus on your primary role: being the visionary owner of your Amazon store.
In essence, your VA is more than a cost-saving measure; they're an investment in productivity, efficiency, innovation, and, ultimately, business success.
A Step Towards Sustainable Success
In the rapidly evolving world of e-commerce, staying competitive requires agility, innovation, and a strategic approach to resource allocation. An Amazon VA brings these qualities to your business and more. They can efficiently handle Amazon business tasks, which can prove to be a time-consuming task if done by a full-time employee.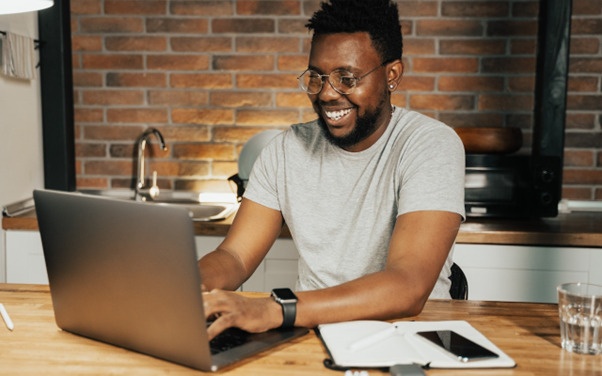 Hiring an Amazon VA is more than just an operational decision; it's a strategic move towards sustainable growth and success. By reducing your workload, optimising operations, fostering innovation, and facilitating scaling, an Amazon VA can transform your e-commerce venture.
So, if you're ready to take your Amazon store to the next level, consider bringing an Amazon VA into your team. Not only will this provide you with much-needed support, but it can also open up a world of opportunities for innovation, growth, and lasting success.
In the world of e-commerce, it's not enough to just keep up with the competition – you have to be one step ahead. An Amazon VA can help you do exactly that, and much more. After all, the journey of entrepreneurship isn't just about reaching the destination; it's about the journey itself. And with a trusted Amazon VA by your side, that journey can be a lot less stressful and a lot more rewarding.